Davido under fire for telling DJs not to play Burna Boy's songs in Dubai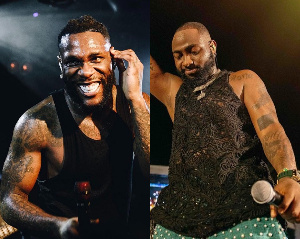 Popular artist Davido has found himself facing criticism for discouraging DJs from playing Burna Boy's songs during his performance in Dubai.
This incident has sparked controversy, especially considering that both artists released highly anticipated albums this year.
The alleged incident occurred when Davido was performing in Dubai, and it was reported that he requested DJs not to play Burna Boy's songs during his set.
This move has raised questions about whether there is any rivalry or competition between the two artists, as they both aim to dominate the music scene with their recent album releases.
Interestingly, prior to this incident, there were videos circulating on social media showing Davido dancing to Burna Boy's songs, suggesting support between the two musicians. This has led people to believe it was all fake love and not genuine.
Source: gistmania.com