Cristiano Ronaldo breaks silence on reports of breaking up with Argentine girlfriend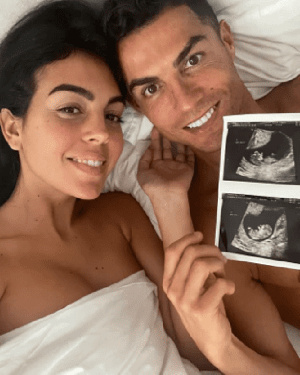 Portuguese football icon, Cristiano Ronaldo has rebuffed reports of a breakup with his Argentine partner, Georgina Rodriguez.
Reports have been rife in the media space that Cristiano Ronaldo and Georgina Rodriguez had broken up with an alimony of £86,000 ($109,000) to be paid to the 29-year-old model every month.
The reports indicate that the indicates that the above-quoted amount was included in the pre-nuptial agreement the two signed.
But these reports appear to have been quashed by Ronaldo who has in an Instagram post shared photos of himself and his girlfriend.
He wrote, "Cheers to love."
During the launch event of his new water brand, Ursu9, Ronaldo gave clarity about his relationship with Georgina, pledging to be with her always. "I will always be with her and she with me. The two of us are much stronger together," the Al Nassr captain said, as quoted by Mundo Deportivo.
Georgina Rodriguez was the first to dismiss claims that her relationship with Ronaldo was on the verge of collapse and that she was making certain demands.
The model wrote, "The envious invents the rumor. The gossiper spreads it."
Ronaldo and Georgina Rodrigues have been together since 2017 when Ronaldo was at the height of his career with Real Madrid.
The pair have three children together and have been living together in Saudi Arabia since Ronaldo move to Al Nassr.
Source: www.ghanaweb.com