Civilians killed in Ethiopia drone strikes – residents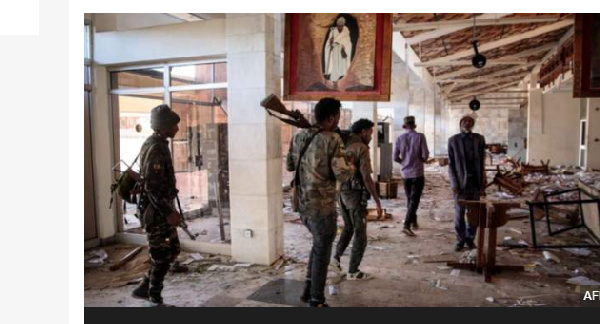 Dozens of civilians were killed in drone strikes in Ethiopian towns in the Amhara region on Sunday, residents have told the BBC.
One resident of Quarit who requested anonymity said two separate drone attacks occurred in the area. In one of these attacks, the resident alleged that "at least 30 people were killed".
Another resident who visited the areas affected by the drone attacks said that the strikes happened far from active conflict zones and in areas with no apparent militant activity at the time. He said the second drone attack took place in a forest "so there were no casualties".
Another drone strike in Dembecha town is said to have resulted in the deaths of about 18 people. A resident there told the BBC that the attack occurred near Michael's Church and he had assisted in recovering bodies.
There has been no response by the Ethiopian government authorities regarding the alleged drone strikes despite attempts by the BBC to contact them.
Last month the BBC reported deaths of more than 30 civilians and 50 injuries from drone attacks in Fnote Salam in the region.
The months-long conflict between Fano forces and federal troops, which arose from government directives to integrate the militia into the formal security structure, peaked in early August.
A recent UN report has documented over 180 deaths as a result of this conflict since July. It further indicates that more than 1,000 people have been arrested in Amhara since the declaration of a state of emergency.
Recently, the Ethiopian Human Rights Commission (EHRC) accused government security forces of extrajudicial killings in some parts of the Amhara region.
Source: bbc.com