The Assistant Manager for Chid Online Protection at the National Cyber Security Authority future of technology and risk associated with it was inevitable, as such, Parent, Teachers and Guidance must watch out for activities of children online.
He outlined that, everyday use of technology included Social Media; Online Shopping; Media Streaming/ Downloads; Learning/ Research and among others, and that all these exposes users to sorts of threads especially children of school going ages, hence, students should be smart when using the internet.
According to him, some of the criminals on the internet pretend to be groomers and they start by building an emotional connection with children as well as young people online and sometimes face to face in order to gain their trust first, but they later abuse the children sexually or through exploitation.
He was speaking on Friday, 29th July 2022 at the P.C.E Demonstration JHS 1991-year group's 30th Anniversary Talk and Donation programmed held at Akropong, Eastern Region.
On Cyberbully, Mr Darko said that children must look out for predators who also use electronic means to bully people in the form of abusive text, emails, humiliating, Hurtful messages, Images, Videos, Spread nasty gossip, Fake Accounts, and among other.
He again observed that, online relationship most exposed children to sexting and Sextortion, a situation where post naked pictures online and end up been threatened with extortions by cyberbullies.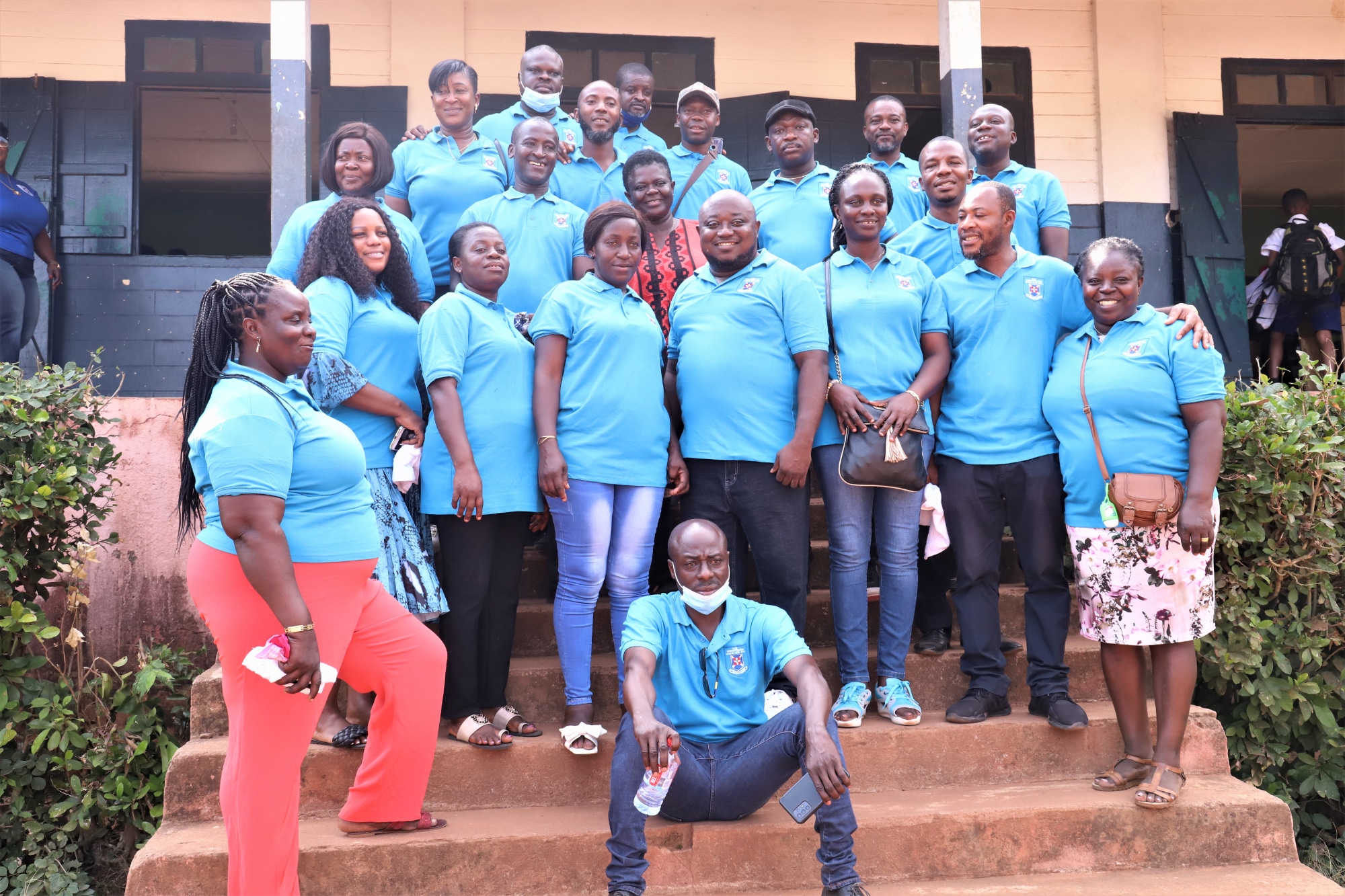 Making reference to the COP Provisions in the ACT, 2020 on the Protection of Children Online, he stated that, it was crime to distribute or share confidential or private image or video of a sexually explicit nature of a child with specific intention to extort money or force that person to engage in an unwanted sexual activity.
In respect of that, he said the National Cyber Security Authority who had been mandated to address cyber related threads had therefore instituted procedures and processes to guide and encourage individuals to report all cyber criminals for punitive measures to be taken against such predators.
He stressed that, one could be prosecuted for sending or possessing images or visual recordings depicting children engaging in sexual activities, self-generated sexual images, nudity or partially clothed children. He added that, it was a crime to use internet service, a computer online service , or any other electronic device to harass, intimidate, threaten, defame, track a child online.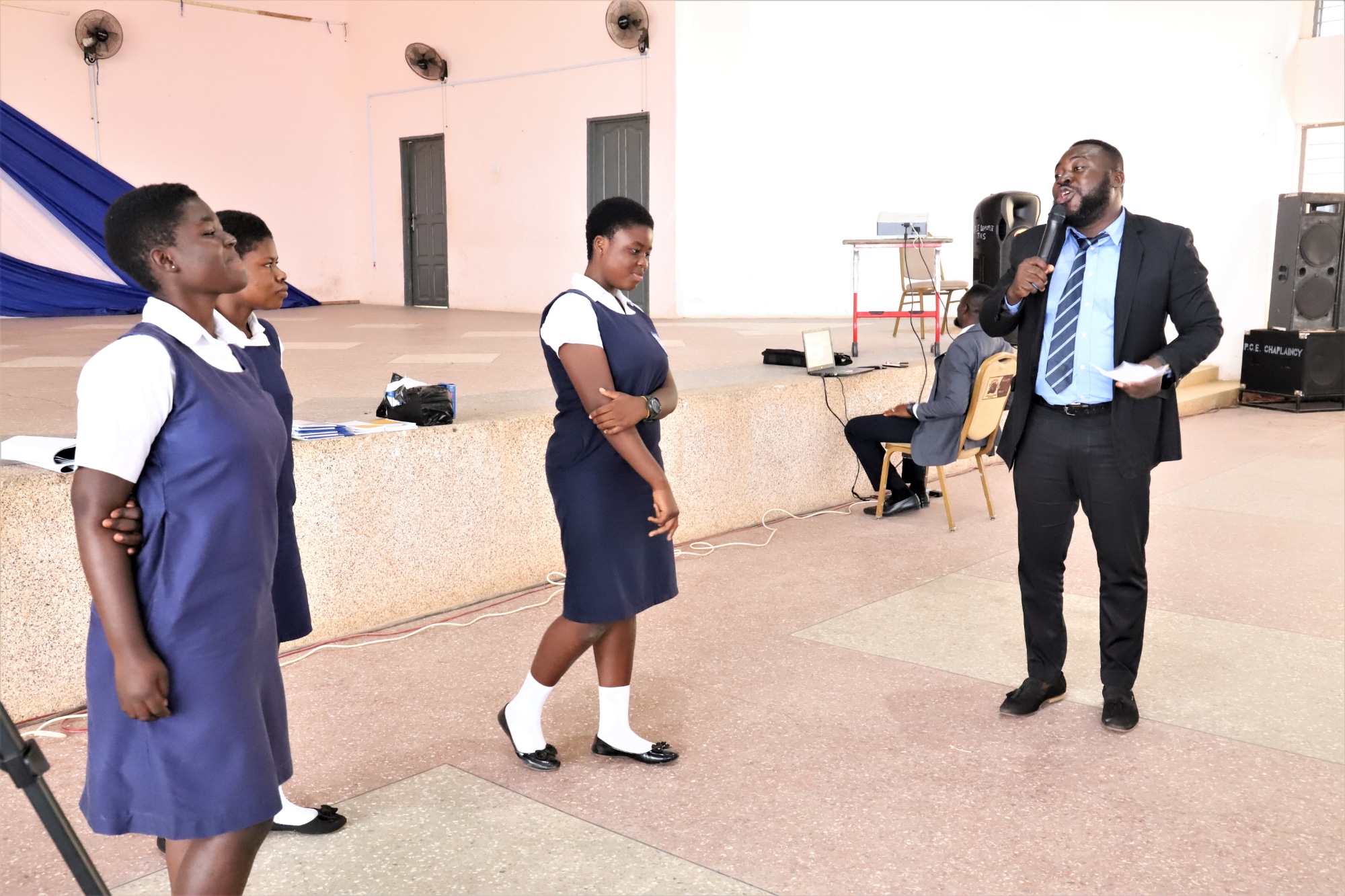 Concluding on how to stay safe online, Mr Darko, appealed to Teachers, Parents and Guidance to be interested in what children does on social media. He urged the students to create strong passwords, preferably, phrases. In addition to that, children should avoid keeping provocative images, hurtful messages, as well as block, report before deleting inappropriate content on their social media time lines.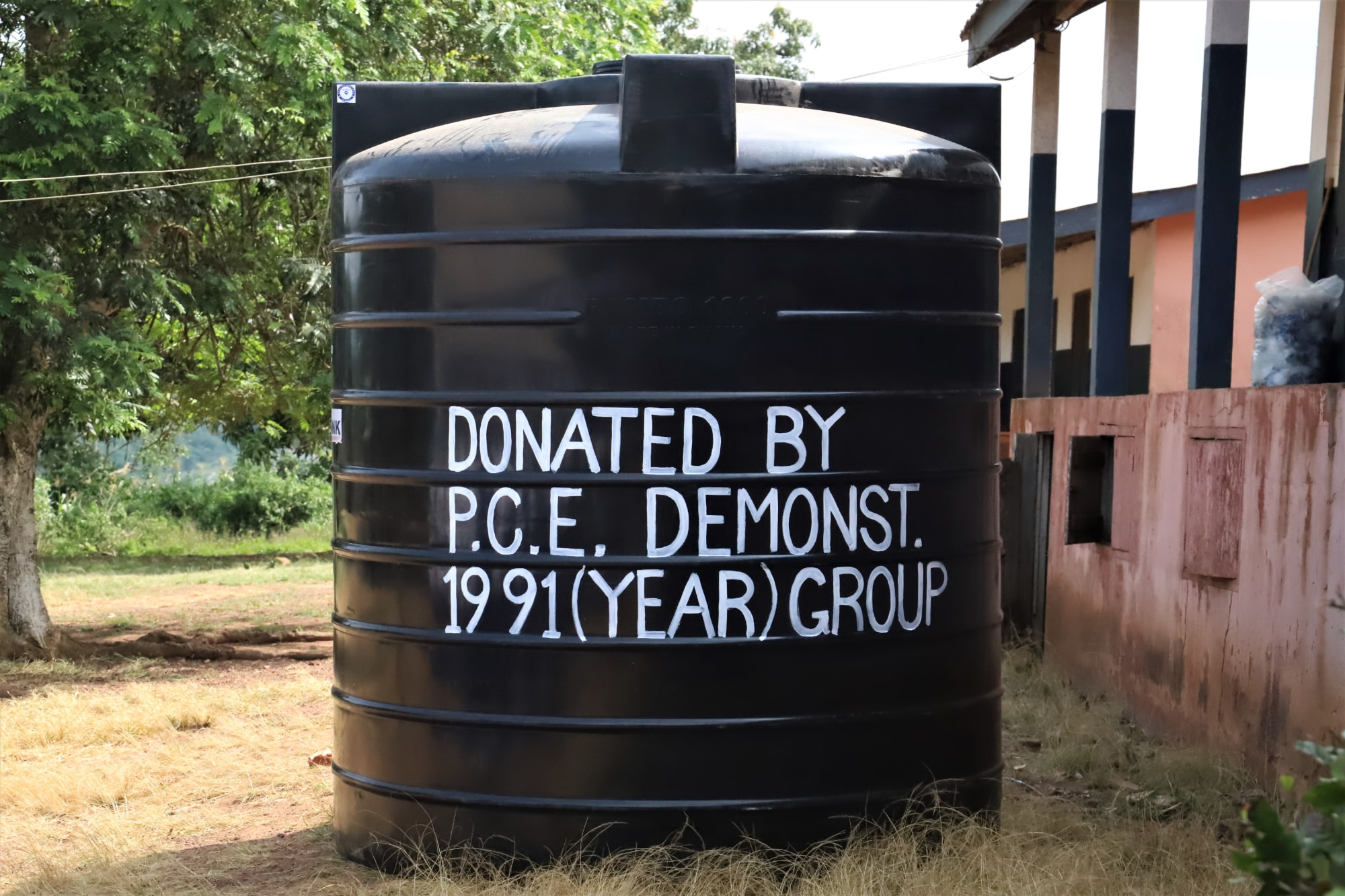 For her part, the Head of Public Relations for the Ministry of Communications and Digitalisation ( MoCD), Mrs Naa Korkoi Essah, educated the students on the importance of digital technologies and encouraged them take keen interest and include Information Communications Technology (ICT) skills in career paths and become globally competitive within the digital space.
She advised that, whether one wants to become a Medical Doctor, Nurse, Teacher, an Artist or a trader, it was important to have basic skills in ICT and become globally competitive. "ICT is a sure way of getting you to where you think you can never be" she reiterated.
According to her, ICT presents many different job opportunities in the fast growing digital ecosystem and for one to become an employable person or entrepreneur, it was worth enriching your knowledge with skills in how computers, technologies and other gadgets interact together to enhance efficiency and productivity.
Donating the items on behalf of the Old Students Association, the Managing Director of Tranquil Ambience Company Limited (TACL) who doubles at the President of 91-year group, maintained the association would continue to do its part by contributing in every way to support the affairs of the school.
Items donated included 2- Footballs, Set of Jerseys, Lawn mower and a Poly tank to assist in the day-to-day running of the school.
The Head Teacher, Madam Ruth Tetteh, in her brief remarks after receiving the donation, expressed her appreciation to the group and noted that the items would be used for the purpose intended.
She therefore reported that the current student population stood at 300, thus making 144 males, 156 females with a Teacher strength of 17. Adding that with this number the school still needed to improve its social amenities such as proper place of convenience, decent dining hall, and among others.