Check out Cheddar's US$7m Bel Air mansion with US$2m worth decor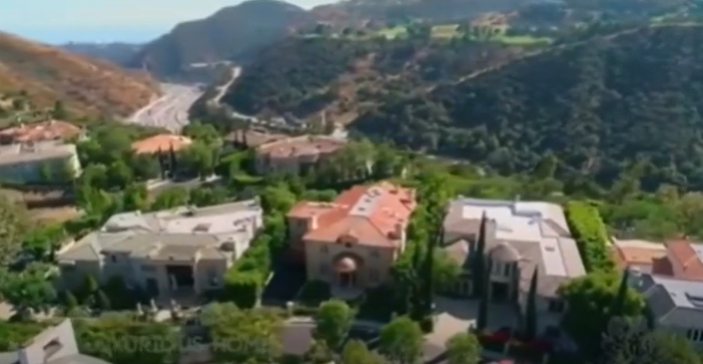 It has been revealed that Ghanaian business mogul Nana Kwame Bediako alias Freedom Jacob Caesar has acquired a mansion in the prestigious Bel Air area of Los Angeles for US$7,000,000.
Also known as Cheddar, the man with an eye and a taste for extravagance has also gone on to reportedly spend some US$2,000,000 on decorations for his mansion.
According to him, the Versace themed decoration was inspired by his visit to the Versace House in Italy.
"I happen to be in Italy and I went to the Versace House and I had this inspiration. When I came into this house, for some reason it looked like Versace for me; that's the inspiration I got.
"So eventually, that whole dream became a vision and it became a reality," he said in an interview during a tour of his mansion, said to be part of the five most luxurious homes.
The mansion among other things features a US$22,000 customised TV set and several rolls of Versace wallpaper estimated at a cost of US$250 per roll as well as a US$120,000 chandelier.
Ultimately, the real estate mogul plans to sell off the mansion.
"Profit is sanity, everything else is vanity," he emphasised.
WATCH Our latest Episode with Kennedy Agyapong in South Africa below:
Source: www.ghanaweb.com