Check out Ama Governor's law school results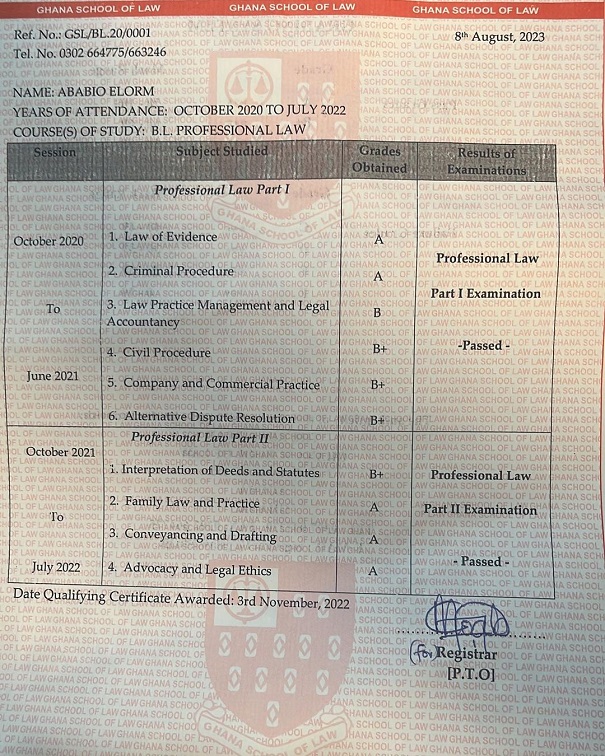 Popular Ghanaian YouTuber and social media influencer, Ama Governor, is in the trends again after she posted her semester examination results sheet on her Instagram page.
In 2022, Elorm Ababio, aka Ama Governor, became a topic of national discourse when a petition was sent to the General Legal Council about her conduct on social media handles and comments made on her YouTube videos.
This led to a suspension of her eligibility to be called to the bar. The development led to outrage both on and off social media and the discussion about the proper conduct of law students in Ghana.
On her birthday on August 23, 2023, she posted a snapshot of her results for the 2020/2021 and 2021/2022 academic years at the Ghana School of Law, Makola.
The results, which many have tagged as 'exceptional' and 'outstanding,' show her achieving As and Bs in the courses she took.
The post caption reads; "pov: u decided to be happy on you birthday & celebrate it for the first time in 15 or so years 🙂 so proud of the woman you've chosen to be, Ama."
View this post on Instagram
Source: www.ghanaweb.com