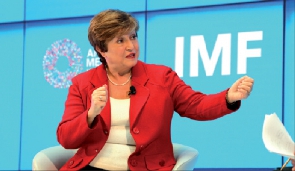 Increasing inflation, debts and forex crisis are pushing Nigerian and other African economies to the brink, the International Monetary Fund has warned.
SaharaReporters earlier reported that IMF Managing Director, Kristalina Georgieva, had said the outlook for the global economy had "darkened significantly" since April.
She warned that a global recession next year could not be ruled out, given the elevated risks.
"It's going to be a tough '22, but maybe even a tougher 2023," the IMF boss had warned.
However, Georgieva in a report released on Wednesday, said the ministers of finance and central bank governors on the African continent told her of the impending crisis.
She also said most countries on the continent could raise money from the global financial markets, especially those that do not have large domestic markets to turn to.
She said, "The particularly difficult condition in many African countries at this moment is important to consider. In my meeting with Ministers of Finance and Central Bank Governors from the continent this week, many highlighted how the effects of this, entirely exogenous, shock was pushing their economies to the brink.
"The effect of higher food prices is being felt acutely as food accounts for a higher share of income. Inflation, fiscal, debt and balance of payments pressures are all intensifying. Most are now completely shut out from global financial markets, and unlike other regions don't have large domestic markets to turn to.
CLICK HERE TO DOWNLOAD PRESS RADIO MOBILE APP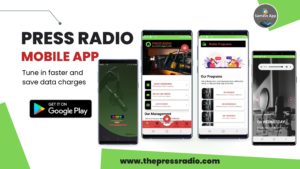 "Against this backdrop, they are calling on the international community to come up with bold measures to support their people. This is a call we need to heed."
Source: saharareporters.com