Cecilia Dapaah resigned out of guilty conscience – Pappy Kojo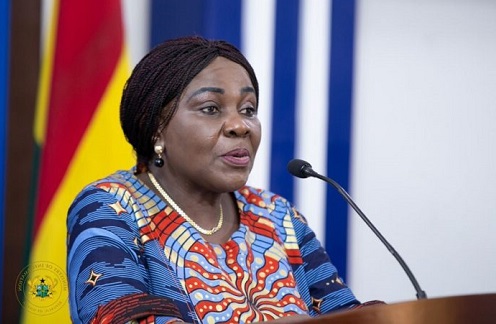 Ghanaian rapper,
Pappy Kojo
, has wondered why 
Cecilia Dapaah
 would resign from her position as the sanitation minister, despite being a victim in the theft case, that has sparked confusion online.
Earlier, in the midst of the scandal over the several foreign and local currencies her house helps allegedly stole from her residence, the minister announced to step aside to make way for further investigations.
In her resignation letter addressed to President Akufo-Addo, Madam Dapaah said she decided to step down because she did not want this matter to become a preoccupation of government and a hindrance to the work of government at such a crucial time.
However, the issue which has since dominated social media was tabled for discussion on the United Showbiz, and Pappy Kojo, a guest, was asked to share his thoughts.
The 'wave' hitmaker established that the minister's act of resigning wasn't a smart move.
"She was the victim so I don't know why she had to resign. Resigning at this point feels like she is guilty of something. She resigned out of guilty conscience, because if I am a victim, resigning won't be the first thing to do. I will fight to prove that I am a victim. Resigning is like giving up. But then again, she is a woman so maybe she doesn't want to be caught in the chaos," he stated.
Pappy Kojo, however, expressed his lack of interest in politics.
"Those things don't bother me. I am an Italian."
Background
It emerged on Friday, July 21 that two house helps of the Minister were facing charges before an Accra Circuit Court for allegedly stealing an amount of $1 million, €300,000, and millions of Ghanaian cedis at the former minister's residence at Abelenkpe, Accra, in October 2022.
The two, 18-year-old Patience Botwe and 30-year-old Sarah Agyei allegedly stole the monies and personal effects of the couple, between the months of July and October 2022.
Both have been charged with one count of conspiracy to commit a crime and five counts of stealing US$1 million, €300,000 and millions of Ghana cedis.
Source: www.ghanaweb.com