Cameroonian woman aims at new Guinness World Record with a 200-hour sexathon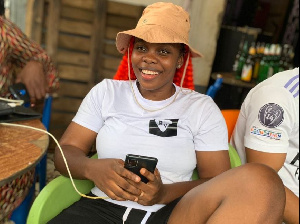 Cameroonian woman Danny Zara has revealed her ambitious plan to break the current Guinness World Record for the Longest Sexathon, which stands at 15 hours, 7 minutes, and 23 seconds. Zara, who appears determined to make her mark, expressed her intention to organize a 200-hour sex marathon in a bid to surpass the existing record.
In a surprising and controversial announcement on Facebook, Zara declared her desire to enter the Guinness Book of Records and called for support from her fellow Cameroonians.
In her Facebook post, she stated, "Ladies and Gentlemen, after confirming with the Guinness Book of Records, I have decided to break the record for the Longest Sex Hour (Sex_Thon). We have carefully planned for this for a while now, and today we are releasing the official flyer.
"Planet Cameroon, it is time for you to support your own, so we can bring this record to our country and show Nigeria that we can achieve great things without their assistance. Thanks to my defence team Bella Powers of Bella Powers Voice. All we need now are guys who will volunteer themselves for this project to be carried out. Your girl is loyal."
Zara's announcement has sparked mixed reactions, with some expressing curiosity and others expressing concern about the potential consequences of such an endeavour.
Source: www.ghanaweb.com