A young man by name Jafaru, 27, has met his untimely death on Sunday, 10th July, 2022 at Abura, a suburb of the Cape Coast North Constituency in the Central Regional capital (Cape Coast) after he allegedly attempted to steal some power cables at the aforementioned community.
The deceased who according to the area's Assembly Member is identified to be a notorious 'wee' smoker resides within the Abura vicinity where his lifeless body was found in the course of his atrocious act.
The unfortunate incident is said to have occured during the hours of 4:30am after a slight drizzling into the day.
The Assembly Member, Hon. Moses Arthur, who's affectionately referred to as 'Jarru' by most indigenes within his Abura Nkuntado Electoral Area exposed to  the media that the deceased though known to be a drug addict usually couple his smoking habit with the selling of coconut.
He recalled the deed (stealing of power cables) which has sadly claimed the life of Jafaru has for sometime now grown to persistently repeat itself within his electoral area, having been previewed to such act about two times prior to this recent one upon ascending the position as the area's Assembly Member, entering his third (3rd) year now.
CLICK HERE TO DOWNLOAD PRESS RADIO MOBILE APP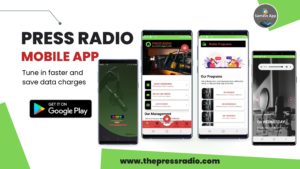 Meanwhile, body of the deceased has been deposited to the Cape Coast Teaching Hospital pending autopsy following the arrival of some personnel from the Abura Police Division to the crime scene.
Source: Famous Senu