Bull dogs attack, kill eight-year-old boy in Kumasi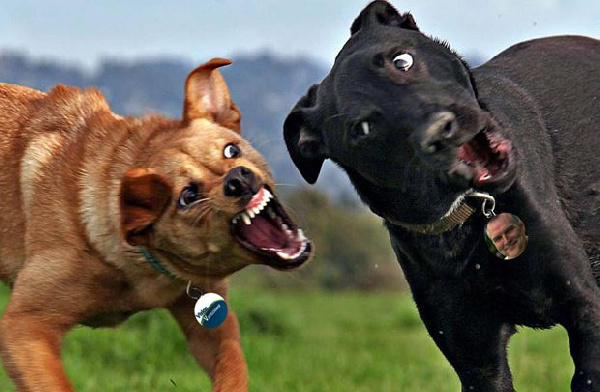 Two bull dogs on Sunday evening attacked and killed an eight-year-old boy in attempt to feed them at his family's residence at Abrepo-Broni, a suburb of Kumasi.
An eyewitness, who preferred anonymity told the Ghana News Agency (GNA) that the mutilated body of the boy was on Tuesday released for burial with the consent of the Police whilst investigation into the incident continued.
The witness stated the family of the deceased experienced robbery incidents and therefore decided to bring the two bull dogs as part of the family's security measures against the activities of the robbers.
He said the family had lived for five years with the dogs without any attempt to attack anyone in the house, and that the deceased had had become the animals' friend because he was the person that fed them all the time.
The eyewitness explained that on the fateful day, the deceased's parents had travelled and was with his siblings and their grandmother in the house.
He said the grand-mother heard the cry of the deceased for help few minutes after he had gone to feed the animals and quickly rushed from the room to his rescue, but was also attacked by the dogs, explaining that she was bitten seven times on the  arm, under her breast, ribs, thigh and further stripped  naked  by the dogs.
According to him, the elder brother of the deceased who thought of being familiar with the animals also tried to rescue the decease but was attacked and bitten on the arm as well.
The eyewitness continued when the elder brother could no longer stand the pain and agony went out to shout for assistance, adding though neighbours who came to the scene attempted to rescue diseased, but none could go forward due to the aggressive nature of the dogs.
They therefore called in the Police.
The Police arrived but had to stand on the fence wall of the house before they could shoot and kill one of the dogs and later through a search shot dead the other one.
The eyewitness said the Police rushed the deceased whose mutilated body was lying in a pool of blood, his elder brother and grandmother to a hospital, but was pronounced dead on arrival.
The body of deceased was deposited at that hospital's mortuary but had since been released for burial whilst the other two victims were treated and discharged.
Source: GNA