Bugri Naabu confirms his voice on tape of leaked plot against Dampare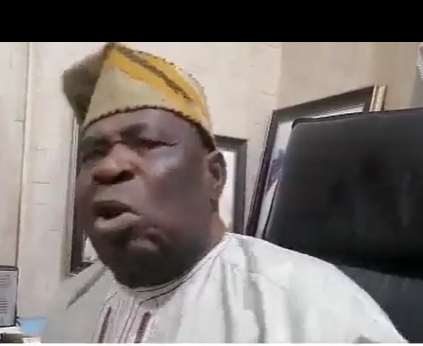 Leading member of the
New Patriotic Party
, Bugri Naabu has admitted to his voice being contained on a secret recording where some senior police officers were plotting the removal of the current Inspector General of Police.
In an interview with Oyerepa TV's Kwesi Parker Wilson, the former NPP Northern Regional chairman conceded to being present during the incident and having been captured on the tape despite initially stressing that he was not going to confirm or deny his voice.
"I am telling you that if they have sense even some of my telephone calls are in the recording. Do you think that if I am recording, I will let my personal matter come inside the tape? I am asking you. I don't know anything about any recording, if I know I don't want to talk about it now. At the appropriate time we will talk about all this rubbish they are talking about," he stated when asked if he had personally recorded the tape.
Despite conceding to his voice being on the tape, he maintained that he was not responsible for recording the meeting which had taken place in his office.
"I don't think so and I don't know. We don't have any recording here. My phone can record, why should I go and get a tape to recorder. My phones, all these are iPhones; although I don't know how to hold it but they can record. I believe they can record," he emphasised.
Bugri Naabu on Thursday, July 20, 2023, during his interview with Parker Wilson revealed that two of employees had been picked up by officials of the National Intelligence Bureau (NIB) for questioning.
According to the party stalwart, his personal aide and receptionist were picked up while they were on their way to the office.
In a series of secret recordings leaked to the media, some senior police officers were captured courting the support of Bugri Naabu for the removal of Dr George Akuffo Dampare from office.
The officers who touted themselves as pro-NPP emphasised the party stands no chance in retaining power with Dr Dampare in office.
Source: www.ghanaweb.com