BREAKING THE 8: CEMAB USA declares support for Bawumia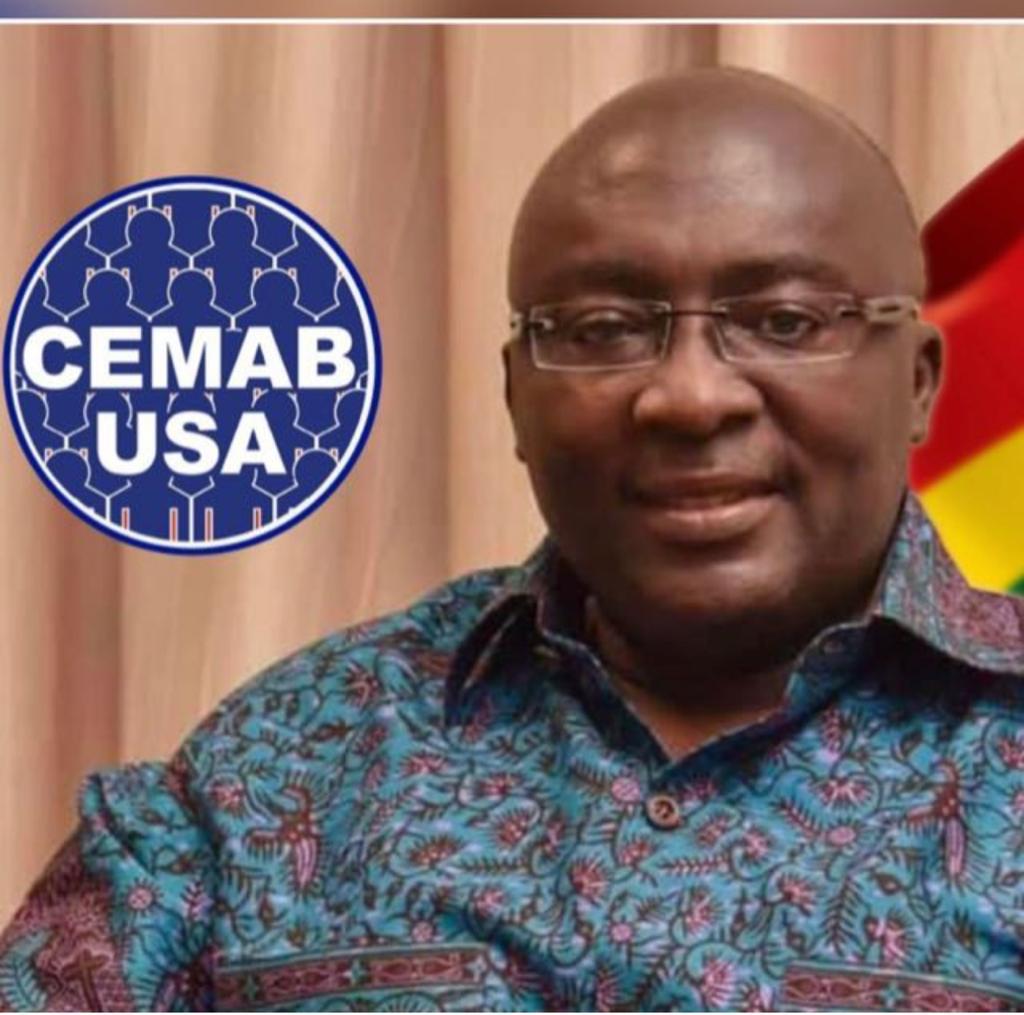 CEMAB USA, a group of loyal patriots who strongly believe in Dr. Mamudu Bawumia's presidency, is fervently advocating for a grassroot campaign to commence promptly. They are calling on everyone to actively participate in this endeavor. CEMAB USA emphasizes that for the NPP to retain power, it requires collective effort and dedication from all party faithfuls. They stress the importance of doing the work of those who have entrusted us with their mandate. In this case, the Elephant fraternity, representing the NPP, must reign supreme.
CEMAB USA further extends their call to all well-meaning Ghanaians, urging them to support the agenda of breaking the eight-year cycle in order to sustain the progress and development achieved thus far. They acknowledge the significance of continuity and emphasize the need to build upon the successes of the past.
As a group of loyal patriots, CEMAB USA firmly believe that Dr. Mamudu Bawumia is the only way in our quest  to break the eight. However, this victory won't come on a silver platter and so they are calling on all patriots both in Ghana and abroad to join their cause. They encourage others to assume strategic positions in mobilizing support and ensuring victory in the 2024 elections. This is to help us continue the developmental agenda.
CEMAB USA is committed to promoting the ideals and aspirations of Dr. Mamudu Bawumia's presidency and willing to rally support to work towards a brighter future for Ghana.
Source: John B. Addo Deputy Secretary |CEMAB USA