Best-dressed housemates at the Big Brother Naija All Stars launch night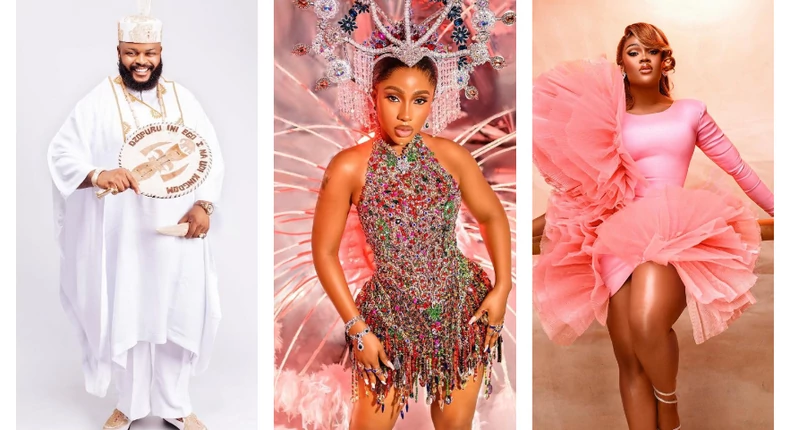 The outfits of these housemates truly captivated us.
Another scintillating season of Big Brother Naija is underway.
Last night, we saw the return of our favourite stars to the Big Brother Naija house. One thing was evident: they had all glowed up. They all looked beautiful and handsome in their outfits, but some more than others.
Here are the best-dressed:
Cee C
Cee C was the first housemate to enter the house, and she did so in an elaborate pink mini dress with ruffles. In this Barbie season, she certainly stole our attention.
Mercy Eke
The queen of highlights certainly had a highlight in her carnival attire; she came to steal the spotlight, and she did. The gown, the feather, the headpiece—I loved it.
Uriel
Uriel looked like a princess in her blue gown; I really loved the pleats and the train.
Tolani Baj
Tolani stunned in a green shimmering gown; it was sultry and beautifully made.
Angel Smith
Angel's thigh-high slit and the train of fabric on her shoulders were the perfect combination of sexy and mature.
Whitemoney
Whitemoney certainly knows how to make an entrance, and he did in his white agbada, cap, and ceremonial fan. Very regal.
Princess
Princess looked absolutely stunning in her pink, shiny dress, especially now that Barbie is all the rage this season.
Doyin David
Doyin also stunned in this nude and mesh gown; she looked like a fairytale princess. The detailing on the gown was also exquisite.