Benjamin Mendy emotional after being cleared of all rape charges in two-and-half year trial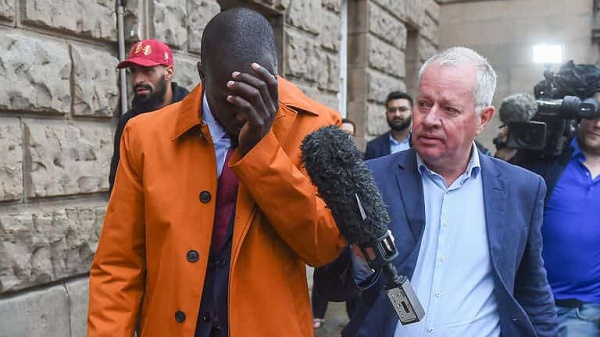 Former Manchester City defender, Benjamin Mendy, could not hold back his tears after he was cleared of all rape charges in a retrial on July 14, 2023.
Reports by the British Media indicate that the French footballer was cleared by a jury of six men and six women at Chester Crown Court after three hours of deliberation.
Mendy was cleared of the remaining two counts of rape – one in October 2018 and the other in October 2020.
He was initially cleared of 8 counts in September 2022 in his first trial. However, the jury could not reach an agreement on the other two rape counts and thus adjured for a retrial.
The 28-year-old has now been cleared of all the charges after three years since his first arrest.
Benjamin Mendy was released by Manchester Coty after his contract ended in June 2023 after he was suspended after his arrest in 2021.
Source: www.ghanaweb.com