Beautiful first photos from the newly refurbished Kwame Nkrumah Museum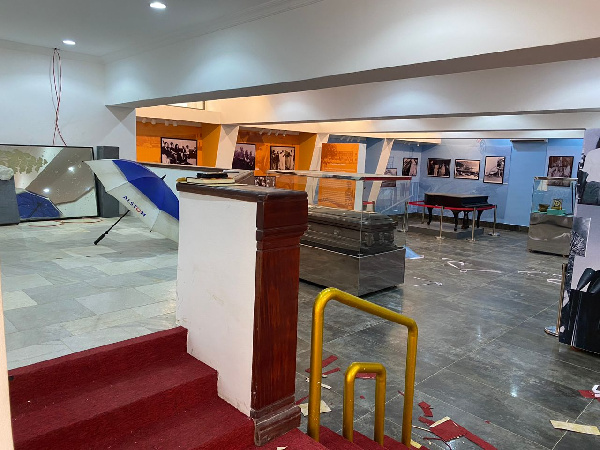 In May 2022, Ghana's first memorial park, dedicated to the first president, Dr.
Kwame Nkrumah
 was closed down for renovation works.
The park which is situated at the former British colonial polo grounds in Accra was dedicated in honour of Dr. Nkrumah in 1992.
Here, the bodies of both the late former president and his wife, Fathia Nkrumah have been kept and the place has served as a tourist site for many years.
After a year and month, the project has been completed and is being commissioned today; Tuesday, July 4, 2023, by the President, Nana Addo Dankwa Akufo-Addo.
Some first photos that have emerged show the newly refurbished edifice with a presidential library and an open arena with photos of the 'Big Six'; Kwame Nkrumah; the first prime minister and first president of Ghana; Ebenezer Ako-Adjei, founding member of the UGCC; Edward Akufo-Addo, founding member of the UGCC; Joseph Boakye Danquah (J.B. Danquah); Emmanuel Obetsebi-Lamptey, a founding member of UGCC and William Ofori Atta.
Other very interesting artifacts include photos of Dr. Kwame Nkrumah, presidential vehicles he used, the coffin used for his burial, and the bed on which he used to sleep among other interesting things.
Here are a few of the photos that have already emerged ahead of the commissioning: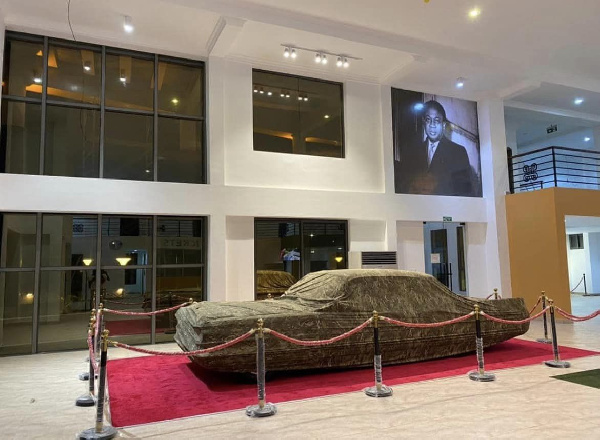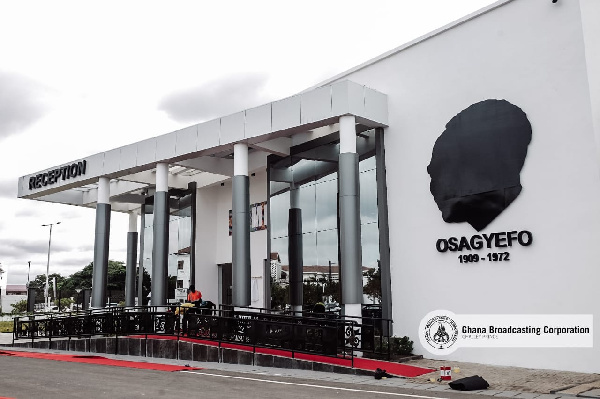 Source: www.ghanaweb.com