Bawumia Is A Unifier, He Will Lead NPP To Victory 2024 – David Prah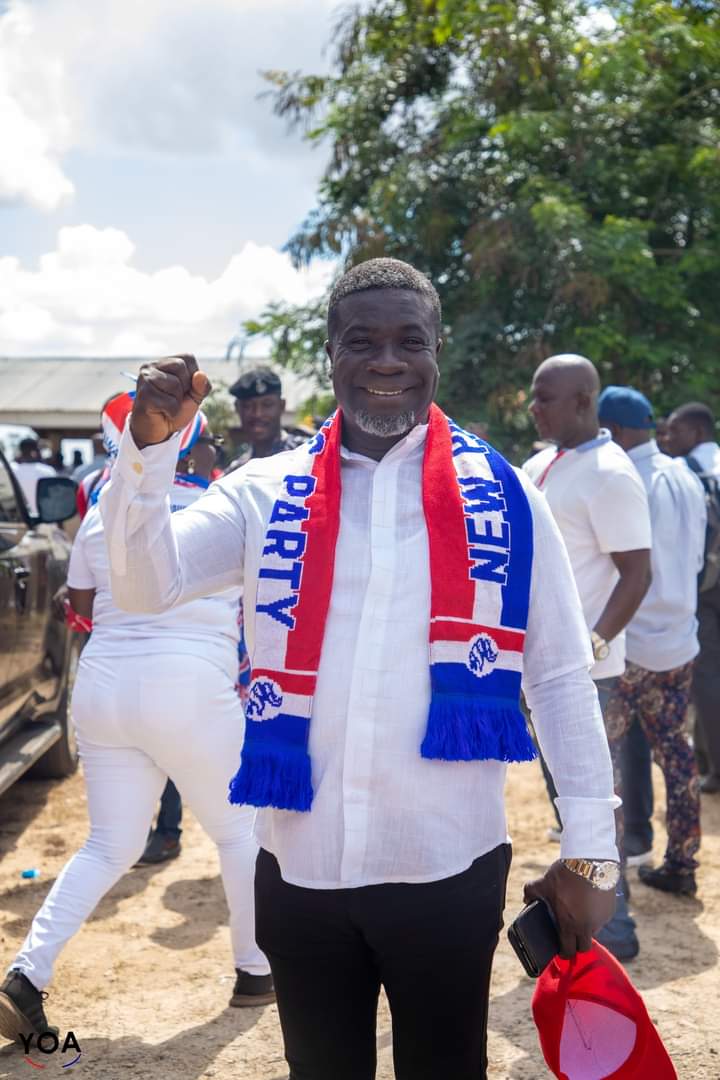 The former Eastern Regional Communications Director of the ruling New Patriotic Party Mr. David Prah has said that Vice President H. E. Alhaji Dr. Mahamudu Bawumia is a Unifier and will lead the ruling New Patriotic Party (NPP) to clinch victory come 2024 general elections with NPP majority in Parliament.
His comments come in the wake of massive endorsement of Dr. Bawumia as the Party's Presidential Candidate.
Speaking to the Media in Akwatia, Mr David Prah indicated that the New Patriotic Party has taken a wise decision to elect the Vice President as the Party's Flag Bearer.
Mr. David Prah called on the supporters of all the Presidential Hopefuls to come together and eschew all forms of divisive tendencies.
In the heat of political campaigning, people release arsenals, some of which may be acidic and untrue. However, immediately the process is finished, all the Party Members should come together and fight the common enemy (NDC).
He mentioned that NPP shall surely deal with all the acidic comments that came up from the supporters of both camps in the run-up to the presidential primaries.
Mr Prah called on all NPP faithful to rally behind the Vice President and the NPP Presidential Candidate H. E. Alhaji Dr. Mahamudu Bawumia to prosecute a strong campaign to win the 2024 elections convincingly.
He asked the supporters to celebrate in moderation devoid of name-calling, rancor, and counter-insults
The former Communications Director of NPP in the Eastern Region said that Ghanaians will vote massively for Dr. Mahamudu Bawumia because they don't trust the "dead goat" John Mahama, the 100,000 Ford Card bribe taker.
He gave a big "Ayeekooo" to all NPP Faithful on this historic occasion of the conduct of peaceful presidential primaries.
Let's tap ourselves on the back because we did this together.
He called on Party Members to turn the heat on the Incompetent John Mahama.
Mr. Prah mentioned that NPP will surely expose the lies and propaganda of the NDC and their Incompetent John Mahama.
He mentioned that NPP will let Ghanaians know the truth and the good works of H. E. Nana Addo Dankwa Akufo-Addo.
NPP shall continue to better the lives of Ghanaians.
Mr. David Prah said Ghana is safer in the hands of Dr. Bawumia than John Mahama.
He called on all Ghanaians to join the movement "Bawumia for President and bring whatever they have on board, Mr. Prah posited.
He said H. E. Alhaji Dr. Bawumia is competent, intelligent, humble, and a human-centered person for Ghana.