Banker, 25, steals over GH¢1m from accounts of former IGP, late High Court judge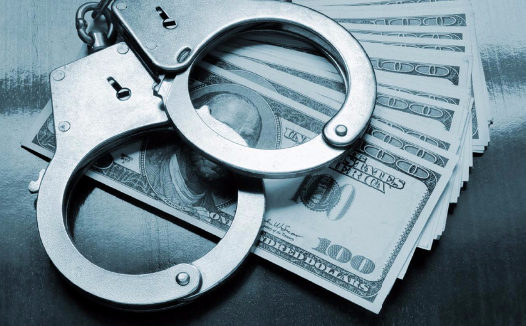 A 25-year-old banker is facing prosecution for charges including stealing and conspiracy for breaking into customers' bank accounts and stealing their monies.
Emmanuel Sakyi Afriyie, a contract staff of the Osu Branch of Absa Bank, is reported to have stolen monies up to the tune of GH¢1, 209,304.69.
According to a report by The Chronicle newspaper, the customers who have fallen victims to the criminal activity of Emmanuel include a former Inspector General of Police (IGP), the late Ernest Ako, and a late retired High Court judge, Justice Anthony Kofi Adada.
The report added that other customers who have been victims of this activity are William Joe Frimpong, Rev. Theodore Baba Hackman, Esther Marian Hackman, Ekua Ewuduwa Dadzie, and Rev. Cynthia Patricia Asamoah.
Emmanuel Sakyi Afriyie, who had only been working at the bank for 16 months, is reported to have employed a way of transferring funds of his victims to multiple people, numbering up to 17.
The report said that one of the people Emmanuel made the transfers to, is the girlfriend of the second accused, Cecil Nyamesem Agyarkwa.
Together with Emmanuel and Cecil, Richard Aikins, Michael Tweneboah Oppong, Fouad Mohammed, and Caleb Bandoh, were also arraigned on similar charges of stealing and conspiracy, the report added.
Meanwhile, Emmanuel Afriyie, the first accused, is facing additional charges of forgery of other documents and falsification of accounts, bringing the total charges levelled against him to 13.
The court hearing the case has since granted a "GH¢200,000 with two sureties who are in gainful employment and earn not less than GH¢2,500 a month" bail to all the accused persons, except for the first accused, who is still on remand.
The accused persons, the report added, have all pleaded not guilty to the charges brought against them.
The accused persons on bail have been ordered by the court to report twice a week to the police until the next hearing date.
The police are still investigating the case, while still on the heels of all the other persons involved in the crime initiated by Emmanuel Afriyie.
The court will sit again on June 26, 2023, to continue hearing the case.
Source: www.ghanaweb.com