AUDIO: Gov't can't shoulder the cost of free SHS all alone, there's nothing wrong if our parents pay for extra classes – SHS student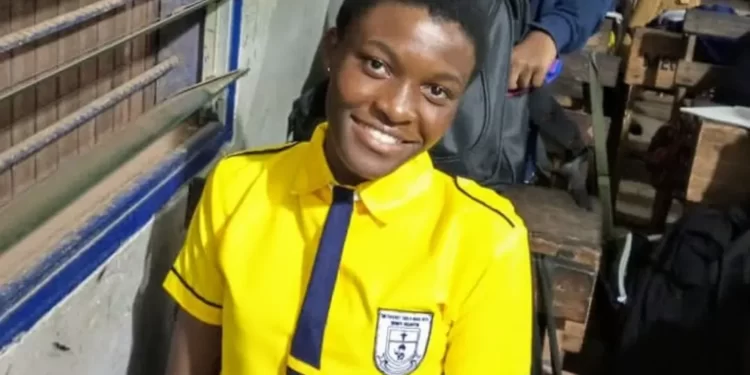 Akua Asiedu Agyemang, a student at the Methodist Girls Senior School, has launched a strong defence of the Parents-Teacher Association's decision to allow parents to pay for extra sessions for their children studying for final examinations.
The young intelligent student had come into Rainbow Radio 87.5Fm's morning broadcast, saying that she believes there is nothing wrong with charging students Ghc300 for extra classes.
According to her, the extra lessons were beneficial to her as a student and other friends, so anyone voicing concerns about it should be cautious.
She told host Kwabena Agyapong that the government cannot shoulder the entire cost of free SHS, and Ghanaians should be aware that they have a responsibility to play in guaranteeing the policy's success.
When her attention was drawn to the fact that not all parents could afford to pay the Ghc300 for the extra classes and that their wards might not benefit from the extra classes because the normal teaching hours were insufficient, she disagreed and insisted that every student success is based on the individual.
She stated that the government had covered the costs of tuition, textbooks, and dormitory fees, among other things, and that parents should not be afraid to pay a little extra so that their children can benefit.
The student went on to say that she would not have been able to attend school if it had not been for the free SHS.
"The extra class is a good initiative. If parents were made to pay for the regular tuition fee, feeding fee, and dormitory fee just like it was before, some parents would not have been able to afford it. Paying Ghc300 for your child to gain more insight into whatever she is learning is a very good initiative. The major issue here is that is the child using it for the purposes?"
Akua Asiedua Agyemang is a final-year student studying General Arts.
Source: Rainbowradioonline.com