Arrest of houseboy who 'murdered' madam at Sokoban – What we know so far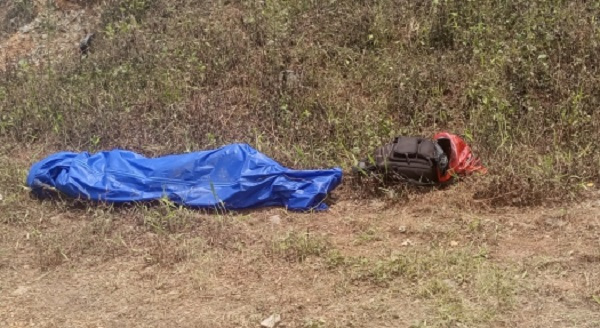 Alleged murderer arrested:
Ashanti Regional Criminal Investigations Department have reportedly arrested a 22-year-old houseboy alleged to have killed his madam.
John Allister was arrested Thursday afternoon (September 14, 2023) at an unnamed suburb of Accra, Accra-based Peace FM reports.
The murder took place at Sokoban, a suburb of Kumasi on Friday, September 8, 2023.
Employed only a week ago
The report corroborated by a narration from sports journalist Dan Kweku Yeboah said, Allister had been employed barely a week by the family of the deceased through an agency based in Accra.
How he might have attacked and killed his madam
Peace FM's Ashanti regional correspondent, Samson Kwame Nyamekye narrated the possible sequence leading to the death: "If you look at how Efia Ahenkain was killed, we believe he used a knife to cut through her chest area before using a big stick to smash her head killing her instantly.
"A friend of the deceased was speaking to her on phone and in the process heard her scream in agony. That was how the call ended, ostensibly after the alleged murderer picked the phone and interacted with the friend about calling her later," the reporter added.
Actions after the incident
He stole the phone and further interacted with other people he did not want to suspect that Efia was dead, he also ostensibly interacted with a supposed client of the deceased on the matter of a transaction that led to a mobile money transfer.
UK-based husband raises alert
The United Kingdom-based husband of the deceased is said to have triggered the alarm for a search for his wife after not hearing from her since Monday (September 11).
"It was the husband who concern led to the discovery of her body. He called her severally on Monday but did not get a response, so, he called a friend with whom they share a common wall.
"It was through that that they stormed the residence only to meet barking dogs and subsequently discovered her dead body," the reporter added.
Efia Ahenkain, the deceased
Information GhanaWeb has picked is that the deceased was into business and was a mother of one, a 12-year-old daughter.
She is said to be the wife of the son of a former Ghana football legend, Reverend Osei Kofi, whose family according to reports are grieving the loss.
Phone and other items retrieved except car
The deceased's KIA Sportage car is yet to be retrieved according to reports even though the deceased's phone and other items have been retrieved.
A video circulating on social media purportedly shows John Allister in handcuffs, being interrogated by an unidentified individual regarding the whereabouts of the stolen items.
In the video, John acknowledges that he has sold everything he took from the victim's residence and offers to take the said individual to the person who purchased the items, as he claims to have that person's contact information.
Source: www.ghanaweb.com