Simanjiro miner Anselim Kawishe has become a billionaire thanks to two Tanzanite gemstones that were valued at Sh2.2 billion ($1million).
One of the stones, weighing 3.74Kg was valued at Sh1.5bn and the other at 1.48kg was valued at Sh713.8 million.
Kawishe is the latest Tanzanian billionaire who owes his wealth to mining thanks to what miners says are laws that allow small-scale miners to reap the rewards of their hard work.
In 2020, another Simanjiro small -scale miner Saniniu Laizer became a shilling billionaire after he sold two Tanzanite stones valued at Sh7.7 billion.
The two gemstones, which had a total weight of 14.13kg, were the biggest ever to be found in the country, according to government authorities.
Billionaire Kawishe was announced on Saturday in Manyara Region by the minerals permanent secretary, Adolf Nduguru.
Speaking during the function, Minerals minister, Mr Doto Biteko said the event of announcing Tanzanite bllionaires is the third to be held in the country, after the two that occurred in Longido.
"When I informed President Samia Suluhu Hassan about this, she said that it should be sold quickly and the miner should be paid all of his money," he said.
Mr Biteko said, the mining sector has continued to perform well as this year along with the contribution to the Gross Domestic Products (GDP) reached at 7.9 percent from 5.7 percent which was recorded previous.
In addition, he said later this year the ministry will announce three large mines.
For his part, Mr Kavishe said he has been looking for the gemstones for the past 15 years.
CLICK HERE TO DOWNLOAD PRESS RADIO MOBILE APP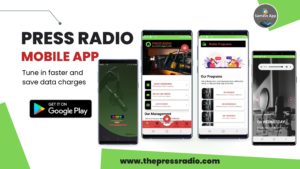 "I am in front of you to show you the fruits of the Tanzanite minerals.I am also grateful to the government for continuing to improve the mining sector. I did not expect that there will be a day when I will standing here carrying such big gem," he said.
Source: thecitizen.co.tz