It seems that some people have not learned any lessons about what Captain Major Mahama's assailants are going through right now. According to credible Sunyani sources, an unknown individual reported a phone theft problem to a single soldier, despite the fact that this was not the proper course of action. The unidentified soldier attempted to communicate with the man who had taken the phone in question, but he received an unfavorable response.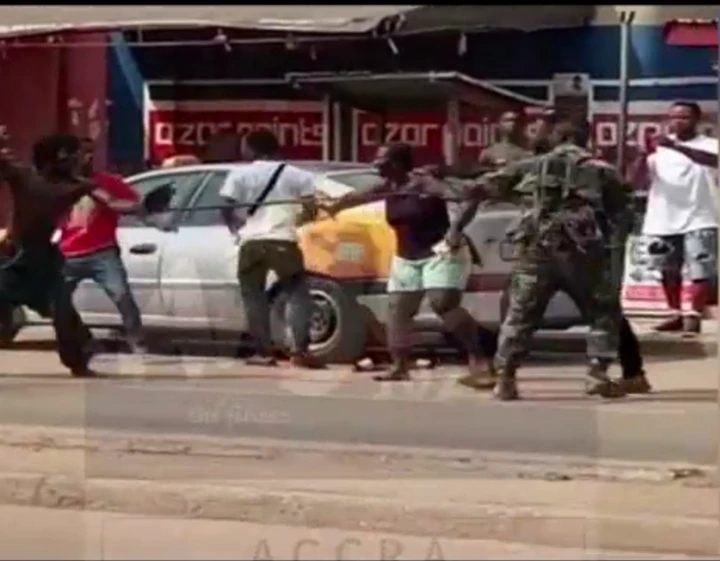 According to an eyewitness, the man who was caught on camera beating the soldier with a piece of wood had a long history of bad behavior in the city, including fathering four children with different women. Two soldiers were involved, but one of them took to his heels and was nearly knocked down by a passing truck.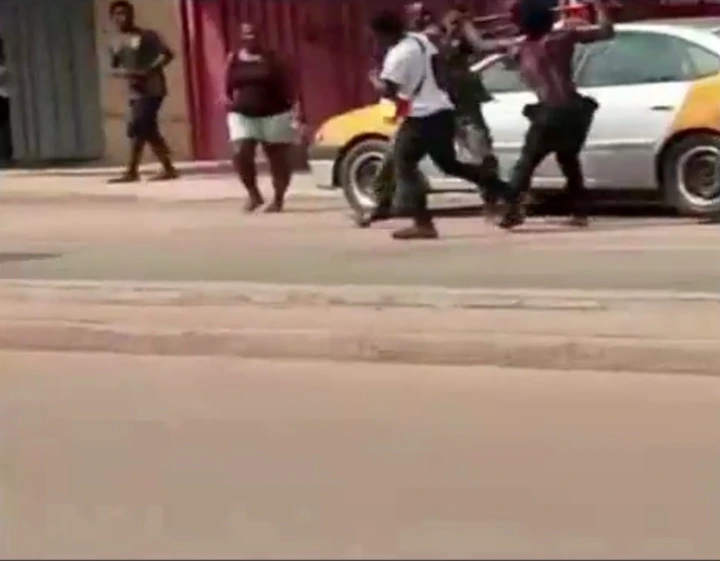 In a critical assessment, the man's appearance indicates that he is not of sound mind, as he has lost his shirt and has unruly hair. A normal individual does not single-handedly risk the life of a military personnel in broad daylight under normal circumstances.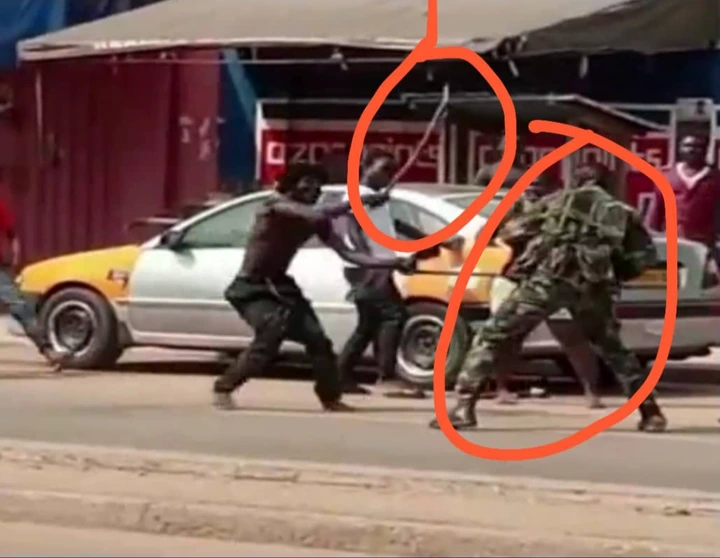 People were there, but the very least they could do was relax and watch as though they were watching a war film.