Akufo-Addo 'sparks' trouble on Twitter with UG comments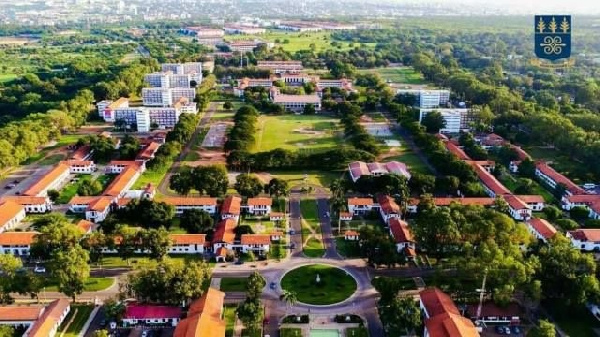 Barely days after he made comments about the contribution of Joseph Boakye Danquah to the establishment of the University of Ghana and a possible renaming of the school after the same, President Nana Addo Dankwa Akufo-Addo appears to have sparked massive conversation on social media platform Twitter.
While addressing attendants during the 75th Anniversary Thanksgiving Service of the University of Ghana, the president said the role of the former presidential candidate in 1960 towards the establishment of the institution has been undervalued.
He, therefore, expressed his conviction that history will view JB Danquah favorably for his efforts in championing the creation of the university.
He mentioned, "Indeed, in many other jurisdictions where there is less heat in their politics and more attachment to the fact of historical record, it would not have been out of place to have this university named after him. Who knows, one day it may well happen."
Many social media users have since taken to Twitter to share their displeasure about the suggestions by the president, insisting that there are other avenues for naming his forefather if he so wishes.
Here are some of them compiled by GhanaWeb:
WATCH Our latest Episode with Kennedy Agyapong in South Africa below:
Source: www.ghanaweb.com