Aisha Huang was freed via nolle prosequi, why the attacks on Dormaahene's appeal?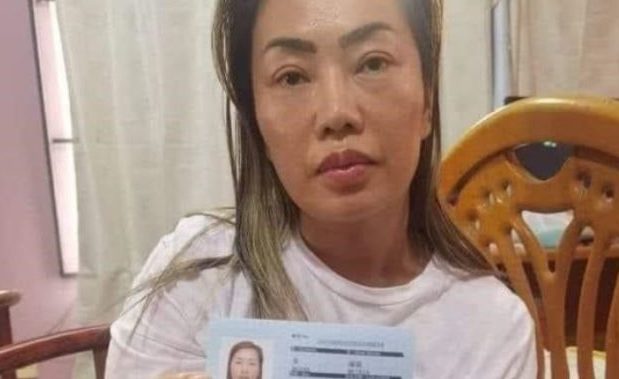 Host of Metro TV's Good Morning Ghana show waded into the appeal for nolle prosequi discussion in the case involving Member of Parliament for Assin North, James Gyakye Quayson.
Randy Abbey whiles quizzing panelists on the July 4 edition of the show said he wondered what the brouhaha about the call made by the Dormaahene Oseadeeyo Agyamang Badu II was vis-à-vis the case of Chinese galamsey queen, Aisha Huang.
"When I heard Sam Okudzeto and the nolle prosequi issue, you know what came to my mind?" he asked a New Patriotic Party MP Sly Tetteh who was making his submission at the time.
"Aisha Huang nolle prosequi. If you look at the activities of Aisha Huang, what it has done to this country, the fact that the president announced a war and put his presidency on the line for it…
"Yet we were comfortable to file a nolle prosequi on the issue of Aisha Huang and the Senior Minister even went somewhere and suggested the trial won't solve our economic problems.
He concluded his submission thus: "And when in this case of Gyakye Quayson, a chief appeals for a nolle prosequi, then hell is breaking loose."
Sly Tetteh, however, disagreed emphasizing that the calls for discontinuance of the case needed better grounds than the current claim that Quayson had won a by-election alone.
The Dormaahene's call was premised on the fact that the Quayson trial was of no need to the populace more so the people of Assin North who retained the defendant as their MP even after his tenure was terminated by the Supreme Court in May.
Pro-government voices have outrightly dismissed the call terming it undue interference in the legal process and an attempt to put some people above the law because of their status in society.
If government heeds at any point, it won't be the first time such an application has been made before the courts.
State vs. Aisha Huang
Then there is the infamous Aisha Huang case in which on December 19, 2018, without giving any reasons, the State Attorney, Mercy Arthur, presented an application for nolle prosequi to the Accra High Court, that was presided over by Justice Charles Ekow Baiden.
Aisha and her compatriots were first arraigned on May 9, 2018 for engaging in illegal small-scale mining at Bepotenten in the Amansie Central District of the Ashanti Region.
Aisha Huang was charged with three counts of undertaking small-scale mining operations, contrary to Section 99 (1) of the Minerals and Mining Act, 2006 (Act 703); providing mining support services without valid registration with the Minerals Commission, contrary to the Minerals and Mining Act, 2006 (Act 703), and the illegal employment of foreign nationals, contrary to the Immigration Act, 2000 (Act 573).
It was also alleged that she had granted sexual favours to some top officials and continued to enjoy their support due to threats of blackmail if they attempted to expose her
Source: www.ghanaweb.com