A look at Bishop Bonegas' $1.1million property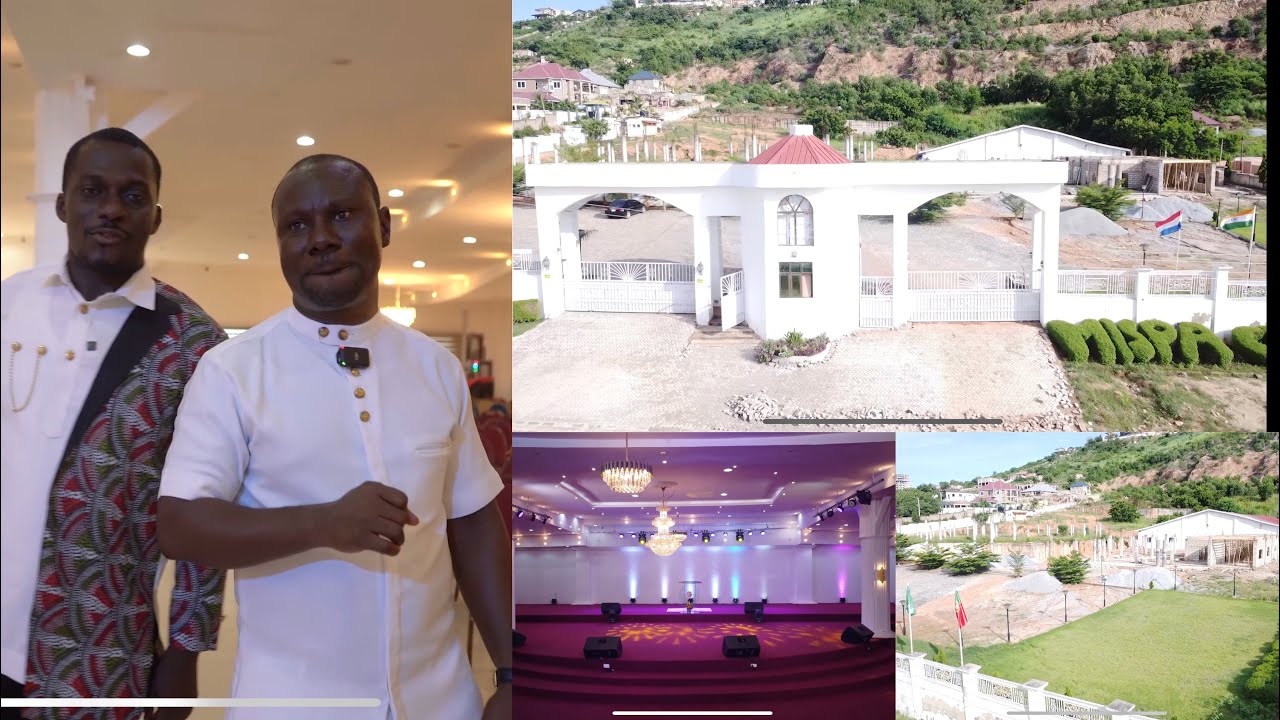 Great Fire Pentecostal church founder, Bishop Bonegas, has flaunted his vast land which houses a magnificent church edifice, and new projects including a guest house, restaurants, a gallery among others.
Worth over $1million, the popular Ghanaian pastor said the land, which is situated in Kasoa Amanfro stretches to about 12 acres.
"If you see that the land is big then you should know that the vision is also big. This place contains 50 plots of land, almost about 11 to 12 acres. This place costs so much. There is a lot of money involved. This place was acquired in 2013 for $1.1million. the vision is huge. You see the ongoing projects here, (points to a series of construction sites) they are restaurants, a guest house with about 500 rooms, a gallery and so on." he stated during a tour with Zionfelix.
It can be recalled that in 2016, Bishop Bonegas' former church which was established in Weija was completely destroyed by the rains, after which he went into hiatus for a while.
However, the man of God has established his comeback, this time around with a wider vision and the determination to create a massive place of worship that exudes grandeur and elegance.
'The vision wasn't for just 500 congregants. Even in my former church, I had more than 10,000 congregants. For just an all-night service, I had 30-35,000 people trooping in. I did not want to be searching for a park to hold my services or to be stranded. The instruments alone costs about GHC1 million. The building that collapsed had over GHC2 million worth of instruments destroyed. "This new church I am building will be a 20,000-seater capacity," he added.
Watch the video below:
Source: www.ghanaweb.com