7 businesses owned by Oprah Winfrey that you probably didn't know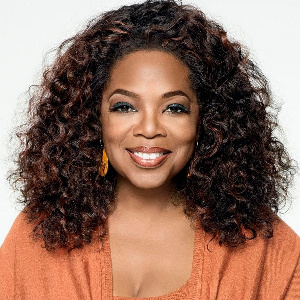 Oprah Winfrey has established herself as one of the most renowned media personalities, not only in the US, but across the globe. She started her career in media as a teenager and eventually cemented her position as the queen of talk shows.
Her journey has been quite a roller coaster, nonetheless, she overcame challenges and trauma to reach a height where she became a global idol, icon, and entrepreneur with a net worth of over a billion dollars.
At age 19, she landed a radio job as a co-anchor for the local evening news while in high school. She was re-assigned to the daytime talk show, which exposed her to a world of opportunities. As a talk show host, she popularized and revolutionized modern-day TV. Today, Winfrey is one of the richest women in the world.
Aside from being a media personality, she has a business life that is rarely talked about. Winfrey is a prolific investor with stakes in several businesses. Her numerous businesses and other revenue streams made her one of the earliest Black females to become a billionaire.
With the 'Queen of talk shows' in the spotlight, here are 7 businesses owned by Oprah Winfrey that you probably didn't know:
Harpo Inc.
Winfrey is the founder of Harpo Studios, a multimedia company she launched in 1986. The name of the company is rooted in the backward spelling of her name Oprah. She established the company to take over the production of her talk show, which catapulted her into the limelight.
In addition to her show, Harpo Studios has produced films like The Color Purple, Selma, and Beloved. Together, the movies made around $2 billion, and Harpo Studios has an estimated net worth of $150 million, according to Forbes.
Though Winfrey sold Harpo Studios in Chicago some years ago, her company, Harpo Inc., remains under her ownership and leadership.
OWN
In 2011, she launched her own cable network called Oprah Winfrey Network (OWN). The network largely features entertainment and lifestyle programming targeting African American audiences, and reruns of talk show programming from the Harpo Studios library (including The Oprah Winfrey Show). Initially a 50/50 joint venture, Discovery acquired a larger stake in the network in 2017 and again in December 2020, when Discovery increased its ownership in OWN from 73% to 95%. Harpo remains a "significant" minority stakeholder and Winfrey is contracted with the channel through at least 2025.
Oprah.com
In addition to OWN, Winfrey owns an online media platform called Oprah.com. The platform is a women's lifestyle website that features articles on various topics focused on health, wellness, fashion, and food. It reportedly generates over 75 million page views per month.
Weight Watchers
Winfrey acquired a minority stake in Weight Watchers, a global health and nutrition program, for $34 million. The value of her investment, however, reportedly reached $430 million by 2020. According to Forbes, she bought a 10% stake in Weight Watchers in 2015, though she owns less now.
True Food Kitchen
The media mogul is an investor in True Food Kitchen, a health food restaurant chain founded by author, Andrew Weil. The company reportedly owns at least 42 locations from coast to coast.
Oatly
Oprah owns shares in Oatmilk Company, Oatly, which went to IPO last year for a $10 billion evaluation. In 2020, Oatly sold a minority $200m stake to a group of high-profile investors that included Oprah Winfrey and Jay-Z.
The Oprah Conversation
The Queen of Talk Shows launched The Oprah Conversation in partnership with Apple TV+. "The Oprah Conversation," features timely discussions between Oprah and "newsmakers, thought leaders and masters of their craft" across a range of topics, according to Tech Crunch.
WATCH Our latest Episode with Kennedy Agyapong in South Africa below:
Source: face2faceafrica.com