7 benefits Hilda Baci will enjoy as Guinness World Record holder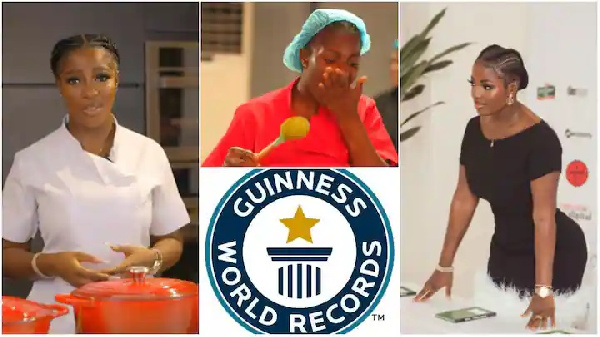 Hilda Baci was on Tuesday, June 13, confirmed as the Guinness World Record holder for the longest cooking marathon by an individual.
She beat the past record holder, Indian chef Lata Tondon, by 93 hours and 11 minutes with over 100 pots of food, in her fours days in the kitchen.
The 27-year-old Nigerian chef, having received the record wept and thanked the Guinness World Record for the confirmation.
As a record holder, here are seven benefits Hilda Baci will receive as stated by Legitng.com.
1.Highly valued certificate
The Guinness World Records will award her with a certificate to officially recognise her achievement. This will be evidence of her participation and successful attempt.
2. Global visibility
Hilda will be featured on the Guinness World Records website and social media platforms, reaching millions of people around the world. This will give her exposure and fame.
3. Source of inspiration
The Nigerian chef will become a source of inspiration to other young women across the world including her home country.
He feat will also enable other country to learn more about Nigerian cuisine.
4. Monetary value
Her restaurant, 'My Food by Hilda' will become a tourist site were many foreigners will patronise her earning her massive customers and fans. Her restaurant which is located in the hub of Lagos state, Nigeria offers variety of intercontinental and continental dishes..
5.Lifelong value
Having emerged as the Guinness World Record holder, Hilda Baci will receive massive endorsement deals from companies who will be looking to work with her.
6. Touring around the world
She will have the opportunity to tour the world, meet notable people, appear on TV shows, all these can benefit her financially.
7. Monetization through authorship
If willing, Hilda Baci may make a fortune by releasing her own cook book, telling her story in a book or a tv show.
Source: www.mynigeria.com