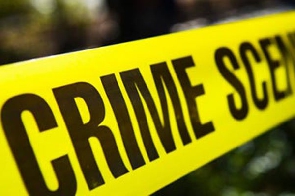 Authorities in Kenya have arrested four police officers who were allegedly attempting to rob Ksh.2 million (about $161,000) from workers of a forex bureau in the capital city of Nairobi.
According to Citizen Digital, the officers arrested in connection with the attempted robbery were identified as Sergeant Daniel Wambua, Constable Stanley Mohammed Gitonga, Corporal Eliud Bor, and Nicholas Murira. The incident is said to have happened on Monday morning, and the suspects were arrested later in the day.
Police said Wambua, Gitonga, and Bor approached a businessman who operates a forex bureau and a colleague after he withdrew Ksh.2 million (about $161,000) from the bank. The officers then told the individuals that they were going to take them into custody for committing an offense they did not provide details about, officials said.
After the businessman raised an alarm, security guards as well as police officers who were around the area came to the scene and retrieved the bag of money for safekeeping. The officers then arrested the two individuals and placed them in a vehicle. The officers also claimed they were driving them to the Directorate of Criminal Investigations (DCI) headquarters.
"Later, the owners of the Forex bureau reported to police and the said motor vehicle and the occupants intercepted within Muthaiga," a police report stated.
Authorities later arrested the four police officers. Sergeant Murira was also said to be in the company of the three other officers when they went to the scene. Authorities retrieved pistols from two of the officers after a search was conducted. The vehicle the suspects used is also being held at the Regional police headquarters in Nairobi, Citizen Digital reported.
The four officers have since been charged with attempted robbery with violence. They are also being held as they wait for arraignment.
Source: face2faceafrica.com