'3 unusual holes found on hands of teacher who committed suicide' in Sunyani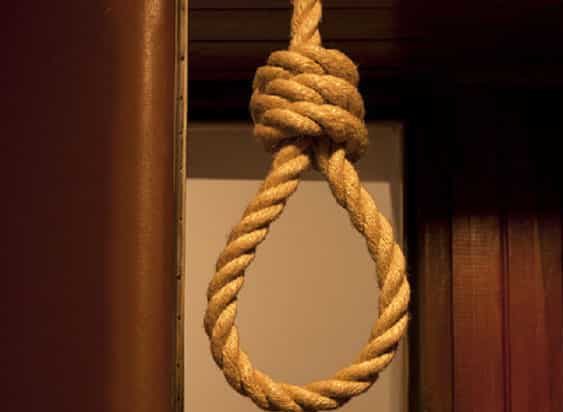 The Assembly Member for the Dumasua Electoral Area in the Sunyani West Municipality of the Bono Region, Emmanuel Gyamfi, has called for proper investigations into the death of a male teacher in the community.
The call for proper investigations by the Assembly Member into the death of Samuel Benneh who is suspected to have committed suicide by hanging hinges on the evidence identified at the crime scene.
According to him, though the deceased was found hanging on a cashew tree, he suspects some foul play in his death.
He cited three unusual holes which were found on the hands of the deceased plus other physical signs on the body to buttress his suspicion.
"When someone commits suicide by hanging, there are certain signs you see on the body but that was not the case with the death of Samuel Benneh. Aside from three holes on his hands which were strange, there was no scratching on his neck, no fecal matter and the rope was too long so in my layman's opinion there was foul play", he said.
36-year-old Samuel Benneh, a teacher at Wamfie Roman Catholic Primary School was found hanging on a cashew tree on September 25, 2023, at Dumasua near Sunyani.
Before his death, multiple reports indicate that he was embroiled in a gay allegation which many people suspect might have compelled him to commit suicide.
The body of the deceased has since been deposited at the Bono Regional Hospital morgue whilst investigations by the police continue.
Source: ghanaweb.com