Anya-Ndi-Igbo, a non-partisan and socio-political and economic development-oriented group, has expressed concern on economic and social backwardness, mutual distrust  and disunity which it posited, has gripped the Nigeria federation.
The group also harped on the urgent importances for the citizenry to commence marching in order to attain economic prosperity, social advancement, mutual empathy, and fostered a united nation.
In a statement on Saturday, on the backdrops of the myriads of Nigeria's challenges, and coupled with expectations of Nigerian people for the forthcoming 2023 general elections across the country, Anya-Ndi-Igbo noted that the citizenry at home and abroad as well as from neighbors and friends in the global community are desirous of emergence of a great new Nigeria nation, wherein Nigeria youths are inspired to hold the key to ensuring that Nigeria takes its desired pre-eminent position in Africa and global scene are filled with the spirit of nationalism.
The statement issued on Saturday, was jointly signed by the interim chairman of Anya-Ndi-Igbo Board of Trustees, Elder Uma Eleazu, Interim President, Engr Chris Okoye, Interim Deputy President, Dr Abraham Nwankwo, Interim Secretary, Sir Okey Nwadinobi, Representaive of Women Groups, Nnedinso Ogaziechi, representaive of Association of Igbo Town Unions, Chief Emeka Diwe, representaive of World Igbo Congress (WIC), and representaive of all Igbo town unions in the overseas diaspora, Professor Anthony Ejiofor.
According to the non governmental organization,"our youths are important entity in the vanguard of this movement for national re-birth and advancement. Together and based on constructive synergizing of the objective realities of our diversity, they are nurturing and rallying a national Identity of mutual  support and collective advancement.
"We urge all Nigerians to imagine how our children, grandchildren and their successors will be proud inheritors of a prosperous and great nation. This should be our goal rather than primitive accumulation and self aggrandisement, sectarianism and parochialism.
"The victory that will make sense in 2023, is victory for the Nigerian nation, not victory for any individual or any ethnic group. It is the victory that carries the momentum for national cohesion and which will ipso facto, guarantee a proud place on the global platform for our children and grandchildren".
The Anya-Ndi-Igbo also reminded Nigerians that providence is provided in the 202 next general elections, new and historic window of opportunity to build a new Nigeria.
According to the organization, "this new Nigeria movement, in which our industrious youths are playing a commendable role, using the vehicle of like-minds for the common good, is simply for the common people united in spirit and purpose to achieve a common goal. That is the spirit that builds a united and prosperous great nation, led by people of character, competence and committment to attain goals of building a modern democratic and prosperous nation.
The Anya-Ndi-Igbo, also thrown its full support to the committment of all patriotic and Progressive Nigerians to the movement in the new directions of national re-birth, mutual empathy, inclusive and cooperative advancement, devoid of primordial sentiments, and as well enthronment of unity and prosperity.
The umbrella body, however, called on all Nigerians of like-minds to come together in unison to stand up for Nigeria for the common good of the people.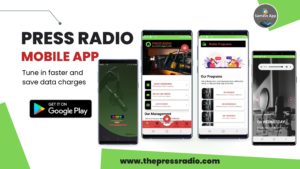 "The problems of Nigeria are known and have been understood by genuine and interested persons. This is the time to take back our country, confront the problems, surmount them and move", the group submitted.
Source: Thepressradio.com |Nigeria| Emeruwa Chijindu Emeruwa