Gladys Johnson-Ogbuneke, the Governorship candidate of the Social Democratic Party (SDP) in Abia state, has revealed the rationale behind her decision to contest the position of the Governor of the State in the forthcoming 2023 general elections in the country.
In a statement issued to newsmen in Umuahia, the state capital on Tuesday, on the heels of her Abia 2023 Gubernatorial race, Mrs Johnson-Ogbuneke, hinged at the deplorable state of affairs in Abia state and also maintained that all democratic institutions of governance have collapsed in the state as citizens have been subjected to wallowing economic hardship,  and hunger, and the entire parts of the state adorned roundly by Infrastructural decadence.
She maintained that she's want to become Abia governor in order to foster total transformation in every facets of the state's economy and channel the state funds to the building of developement-oriented projects to enhance infrastructures other critical sectors of economy of the state.
Johnson-Ogbuneke she hinted that her government will pay much attention to mechanized Agriculture system and encourage farmers to ensure food sufficiency and security; and as well as the total industralisation of Aba the economic hub(Enyimba city) of the state.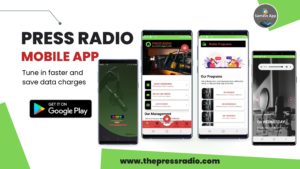 According to her, "in my earnest desire to bring about the desired and most anticipated government, inclusive of all sections of Abia state and reflective of the spirit of ndigbo in general".
Source: Thepressradio.com| Nigeria|Chijindu Emeruwa