2 in court for using stolen GH₵1,007,509 to buy vehicles, land and forex trading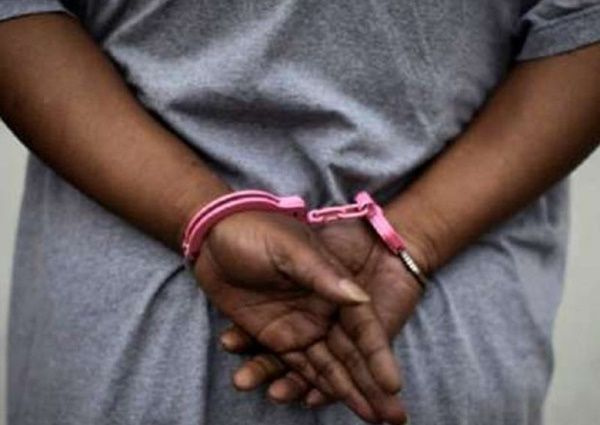 Two persons are currently in court after being accused of fraudulent appropriation of GH₵1,007,509 belonging to OLAM Ghana Limited.
According to a news report by Graphic.com.gh, the suspect, Sylvester Shamatey, a businessman, and Priscilla, a trader, are being accused of using the proceeds from their activities to acquire four vehicles and a piece of land, as well as participating in forex trading gambling.
The two have been charged with conspiracy to commit a crime, theft, and money laundering, to which they all pleaded not guilty.
The court presided over by Evelyn Asamoah, granted them bail in the amount of GH₵500,000 each, along with two sureties.
Each surety must provide valid proof of landed property ownership, with the value of the property exceeding the sum in question. The court also added that the title deeds of the properties must be officially stamped and registered.
The prosecution, led by Assistant Superintendent of Police (ASP) Emmanuel Haligah, told the court that the complainant, Leeford Grant, serves as the sales manager of Nutrifoods (OLAM) Ghana Limited.
Sylvester, an employee of OLAM Ghana, previously worked in the Sales Department of the same company.
Sylvester established a business named Accomplished Trading Enterprise, subsequently entrusting Priscilla with its management.
The accused parties purportedly received goods (biscuits) valued at GH₵1,007,509 under the pretence of selling them and remitting the proceeds to the complainant, a promise they failed to fulfil.
On April 11, 2023, the complainant file a report with the Director General of the Criminal Investigation Department (CID) of the Ghana Police Service, alleging that the accused individuals sold products worth GH₵1,007,509 but diverted the earnings.
Following their arrest, investigations uncovered that the accused had indeed sold the products but diverted the proceeds.
These proceeds were utilised by the defendants to purchase motor vehicles.
Furthermore, it was revealed that Priscilla used a significant portion of the funds for forex trading, specifically gambling.
The court documents indicate that the four vehicles – a Hyundai Tucson with registration number GT8556-22, a VW Mini Van with registration number GN 2115-18, a TATA Truck with registration number GC2982-10, and a MAN Diesel Truck with registration number GS1799-16 – were recovered and seized.
The defendants acknowledged the debt owed to the complainant, but a reconciliation of records to determine the exact amount is pending, as per the prosecution.
Source: www.ghanaweb.com