2 Buhari's policies President Tinubu has publicly condemned, vowed to end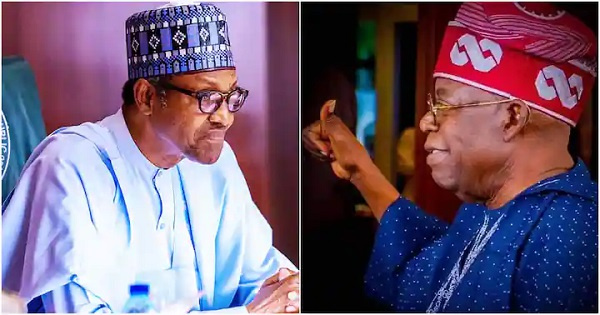 President Bola Tinubu has publicly denounced two policies of the immediate past President Muhammadu Buhari, barely four months after he resumed the office of the Nigerian president.
Ahead of the 2023 presidential election, President Tinubu promised to step into Buhari's shoes and not his toes, but it appeared that the president would not sustain some policies of his political friends.
Barely four months in office, President Tinubu has vowed not to sustain two of Buhari's policies while condemning the policies in its totality.
Interestingly, the two policies are economic, and one has been linked to insecurity in the country, such as tribal crime and kidnapping.
The two policies are listed below:
Servicing External Debt with 90% revenue
President Tinubu has vowed to stop the policy of servicing the external debt of 90% of the country's revenue.
He described it as a path to destruction and promised his administration would support it. While in office, Buhari's economic team came up with the policy of servicing the country's debt with about 90 per cent of its revenue.
He said: "Can we continue to service external debts with 90% of our revenue? It is a path to destruction. It is not sustainable. We must make the very difficult changes that are necessary for our country to get up from slumber and be respected among the great nations of the world."
Herding of cows, herders activities
President Tinubu, on Thursday, September 7, kicked against the activities of herders across the country while addressing Nigerians in India.
According to Tinubu, the age-long practice of herders in the country is a shame to the people of Nigeria, adding that it rendered vet doctors useless and blocked investment to provide "ordinary dairy for our children."
Recall that Buhari's administration introduced the Ruga policy and also called for the reintroduction of cattle grazing routes used in the first republic in the 1960s to resolve the recurring farmers-herders clashes in the country.
However, Tinubu said:
"What is a shame. We have a lot of animals, and cows were not treated, and vets were not allowed to do ranching and invest in ordinary dairy to provide food to our children. That is not how to plan; we are going to change that in this government."
Source: www.legit.ng