19-year-old jailed for 17 years over involvement in GH¢976 robbery case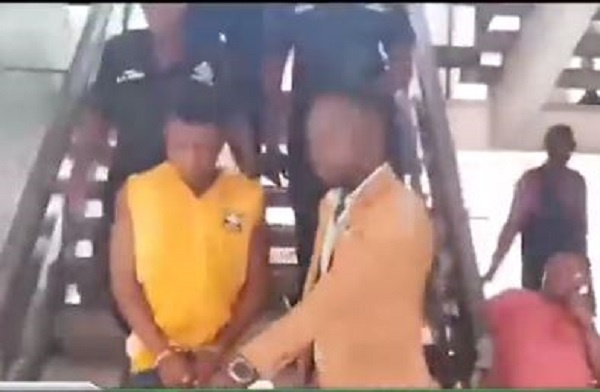 A 19-year-old, Christopher Amoley, has been given a 17-year prison sentence over involvement in a GH¢976 robbery case, United Television (UTV) reports.
Police prosecutor, Inspector Wisdom Aworlu in the announcement of his ruling disclosed what transpired in the lead-up to the sentence.
According to his narration, on August 9, 2023, at 3:30 pm, Christopher Amoley, who works at a washing base in Sakumono in the Greater Accra region, asked Adiza for her bag while holding a knife, but the woman refused to give out the bag because she had money in it.
The woman's response infuriated Christopher who went ahead to stab the woman, took the bag, and sped off.
According to United Television (UTV) report, when the police got to the scene, the victim, Adiza was found in a pool of blood wailing and was quickly rushed to the C&J hospital for treatment.
The police then embarked on a manhunt for the whereabouts of Christopher Amoley, who was eventually arrested at a hideout.
When he was caught, the police found a pistol and a bag that contained GH¢976 with him.
The police then ordered Christopher Amoley to take them to his residence, where a knife saddled with blood was found in his room.
Upon interrogations, Christopher Amoley admitted that he was responsible for stabbing the woman, Adiza.
During the court hearing, Christopher accepted that he is guilty of the crime but he indicated that it was the devil that manipulated him to engage in such a cruel act.
The prosecutor, Wisdom Aworlu, sentenced Christopher Amoley to a 17-year jail sentence for committing such a heinous crime.
Source: www.ghanaweb.com