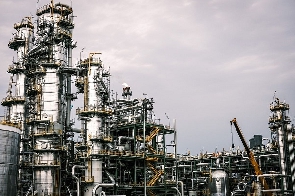 News that the Dangote refinery, a multimillion-dollar project by Aliko Dangote, Africa's richest man was scheduled to be commissioned on January 23 generated positive reactions from Nigerians on social media and on the faces of persons with a direct interest.
The project which began in 2013 is expected to be commissioned with operations starting later in the year.
The rife rumor has, however, been debunked by one Timilehin Oyedare of Dangote Group's Digital Communications Unit, Corporate Communications who described the reports as false.
According to him, no date has been picked for the commissioning of the project.
You will recall that the Nigerian Midstream and Downstream Petroleum Regulatory Authority (NMDPRA) had last year revealed that the refinery was 97 percent completed.
The Chief Executive of NMDPRA, Farouk Ahmed, stated this when the representatives of the Dangote Refinery visited him in his office in Abuja to present the facility work plan for 2022/2023.
The Dangote Integrated Refinery and Petrochemicals Complex is located in the Ibeju-Lekki area of Lagos.
When in full operation, it is expected to have the capacity to process about 650,000 barrels per day of crude oil, making it the largest single-train refinery in the world. The investment is over 25 billion US dollars.
Below are 10 facts you need to know about the Dangote refinery
1) The Dangote oil and petrochemical refinery is a 650,000 BPD oil refinery.
It is the largest single-train oil refinery on planet earth, the largest in Africa, and the 7th largest oil refinery in the world.
It is capable of meeting the energy demands of both Nigeria and the entire continent of Africa.
2) Dangote announced he would want to build a refinery in 2013, at that time, it would cost $9 billion. It was not until 2016 that construction started.
3) The Refinery was originally meant to be built in the oil-producing state of Ondo state but due to a lack of political will on the part of the Ondo State Government, Dangote moved the project to Lagos state which also has oil.
4) The Refinery along with the Petrochemical plant is expected to generate $20 billion yearly for Nigeria.
5) The Refinery will reposition Nigeria as an energy hub globally.
6) The Refinery has the longest subsea gas pipeline in the world with a length of 1100km.
7) The Refinery will generate electricity of up to 12,000 MegaWatts.
8) The Refinery is a $25 billion investment, the largest single investment carried out on the African continent by an individual and the most expensive industrial complex in Africa and perhaps the world.
9) The refinery will produce 50,000,000 litres (13,000,000 US gal) of Euro-V quality gasoline and 17,000,000 litres (4,500,000 US gal) of diesel daily, as well as aviation fuel and plastic products.
10) It will provide 135,000 permanent jobs and overall 300,000 direct and indirect jobs.
Source: mynigeria.com