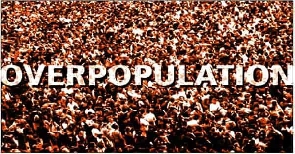 The world's population surpassed the 8 billion mark on Tuesday, according to United Nations' calculations.
The middle of the month was chosen as the official day to mark the milestone, because it is impossible to keep an exact track of hundreds of thousands of births and deaths each day.
It's the first time in history that 8 billion people have been alive on our planet. The UN estimates there will be 9 billion by 2037, and 10 billion by 2058.
"The Earth can sustainably and healthily support 8 and also 10 billion people," said Rolf Sommer, head of agriculture and land use Change at WWF Germany. "But for this to happen, the global community must make better use of the available agricultural land." Above all, that means less animal products, he said.
"More than 50% of the growth by 2050 is accounted for by just eight countries, most of them in Africa and some in Asia," said Frank Swiaczny, a scientist at Germany's Institute for Population Research.
CLICK HERE TO DOWNLOAD PRESS RADIO MOBILE APP
These are the Democratic Republic of Congo, Egypt, Ethiopia, India, Nigeria, Pakistan, the Philippines and Tanzania. In sub-Saharan Africa, women have an average of 4.6 children; in some countries the average is six or more.
Source: GNA