WATCH THE VIDEO BELOW:
View this post on Instagram
Gym is said to be very vital in the overall wellbeing of an individual. It has been proven to be to keep the body in perfect shape and condition. Most women who are looking to develop their hips and achieving flat tummy often resort to going to the gym.
Despite the numerous accusations made by individuals against gym instructors, people especially women continue to seek their services.
We have in a countless occasions sight pictures taken by people while at the gym centres, most of these are very seductive, sometimes one may think if such women who engage the services of gym instructors do have husbands.
In fact, with the screenshots from a viral video on social media, a young lady spotted doing some strange type of exercise with a gym instructor. The gym instructor was seen telling the lady to bend down and stretch her hands, however, he was too close to the lady's backside.
Additionally, the gym instructor also slept on the floor and asked the lady to go up and down as you can see in the photos below.
For some, this type of exercise the gym instructor was doing with the lady is too romantic.
The question is: Will you allow your wife to do this kind of exercise with a gym instructor? Do you think gym instructors take too much advantages of the ladies in the name of exercise?
CLICK HERE TO DOWNLOAD PRESS RADIO MOBILE APP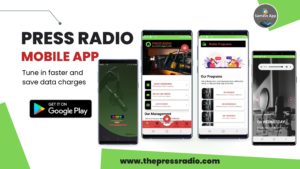 Now let's consider the images below: