Tracey Boakye's sister has slammed actor Oboy Siki for reacting to Tracey's lavish wedding.
Tracey and Badu Frank's wedding took place last week in Kumasi, Ashanti Region.
The lavish wedding of the two became the talk of the town, causing many people to react, including Oboy Siki.
According to Oboy Siki, he believes the actress and her spouse's marriage was staged as a cover-up.
"I don't see it as marriage; I see it as a ruse; I believe they sat and plotted something," he said recently.
Continuing during an interview with a Kumawood Youtuber, he stated:
"This is not the kind of marriage in which God said the two shall become one." It is not God's plan… "What they've done is a cover-up."
"Their marriage will not last." If it reaches six months, it means they have a six-month marriage contract.
This is because my daughter can go six months without using social media, which is where she does everything, but you can't do that with a good marriage," Oboy Siki added.
Oboy Siki went on to say that no responsible man would allow his wife to go on social media to talk unless he is also responsible.
"That means they all agreed to marry on social media; if that's the case, it could end in 30 minutes." He was adamant.
"So what they did was below the belt… It was all planned. Ghanaians should not interpret this as marriage. I know how marriages work… this is not a proper marriage."
Tracey's unidentified sister has responded Oboy Siki.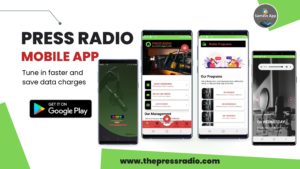 Take a listen to her below;