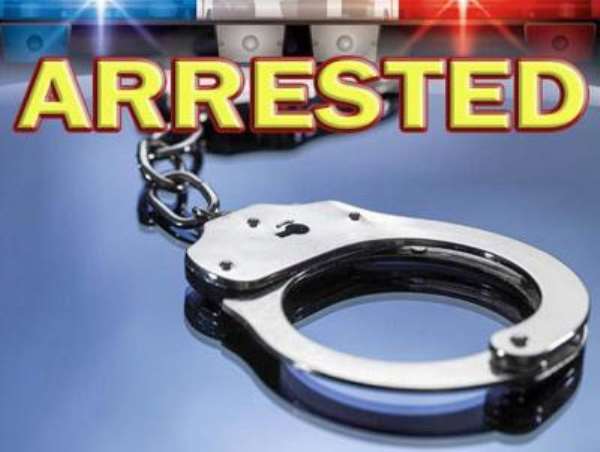 Two foreigners have been arrested by the Zenu/Atadeka District Police for attempting to defraud an Assembly Member in the Kpone-Katamanso Municipality.
The suspects, Sillah Ibrahim, a 44-year-old Guinean and Christopher Kessan, 34-year-old Cameroonian were said to have attempted to use fake dollars to defraud the Assembly Member for Kubekro Number One Electoral Area.
Confirming the case to DGN Online, Chief Inspector Stella Dede Dzakpasu, spokeswoman for the Tema Regional Police Command mentioned that on May 17, 2021 at about 5pm, Assembly Member for Kubekro Electoral Area, Adjetey Mensah, with others arrested and brought the suspects to the police station with a bag containing a silver colour money safe.
According to her, the suspects lured the assembly member about a week ago that the safe contained amount of $1.8 million they intended to use to buy a parcel of land.
She however, said the suspects claimed the dollars were conjured spiritually therefore they needed to use a special chemical to wash the money before they can be used.
According to the police spokeswoman the suspects therefore asked the assembly member to give them an amount of GHC120,000 to buy the chemical to wash the dollars so they could share the money.
She said the assembly member reportedly feigned interest and gave them an amount of GHC3,500 for them to come for the remaining money on another date.
Chief Inspector Dzakpasu said they therefore returned on the said date to collect the remaining money when they were arrested by the assembly member together with some youth of the area.
A complaint, she said was lodged with the police together with the suspects and they were re-arrested.
The suspects have admitted to the offense of defrauding by false pretense when they were interrogated by police.
Suspects were re-arrested and the exhibit retained to assist with investigation.
—DGN online