Stop sucking women's breasts, some rub poison around it – Ajagurajah warns 'great men'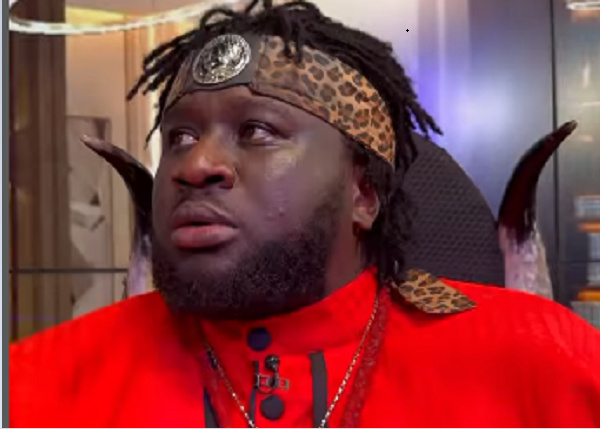 Founder of the Ajagurajah Movement, Bishop Kwabena Asiamah, popularly known as Ajagurajah, has expressed his concerns regarding the practice of men sucking women's breasts, especially among prominent personalities.
In an exclusive interview with popular Ghanaian blogger Zionfelix, Ajagurajah urged these high-profile figures, particularly politicians, to reconsider this habit due to the emerging risk of women rubbing poisoned substances on their nipples.
He emphasized the need for caution and warned against the spiritual and physical consequences that may arise from engaging in such activities.
"My advice to all men standing for elections is to please refrain from sucking women's breasts. Whether you belong to the NPP or the NDC, it is crucial to avoid this practice. Today, I advise you to cease sucking breasts because poison is now being applied to women's nipples and not being mixed into drinks," he stated.
Ajagurajah ,whiles advising his fellow men, disclosed that he personally stopped engaging in this activity two years ago.
"It has been two years since I stopped sucking women's breasts. I have also prohibited all members of the Ajagurajah Movement from engaging in this practice. It is important to avoid temptation as it can lead to poisoning," he shared.
Ajagurajah, however, stated that if some individuals are unable to abstain, they should take precautions by ensuring thorough cleanliness of the breasts before sucking it.
"If you feel compelled to proceed, ensure that the woman is searched, with the security personnel staying outside. Before sucking on the woman's breasts, use a face towel to clean them," he advised.
He also underscored the potential consequences of ignoring his advice.
"If you are a great man, please abstain from sucking women's breasts, as those who attempt spiritual attacks but fail may resort to physical violence. So, be warned," He warned
Source: www.ghanaweb.com