Cyrus who is from
Nanyuki
, explains how he lost his ability to speak and breathe through his nose after being diagonised with stage four cancer.
He is a farmer and his first and second wife died and was left alone with four kids, he says. Everything was going on well until one day, he began feeling sickly and when he went for checkup, it was confirmed that he had throat cancer which was severe.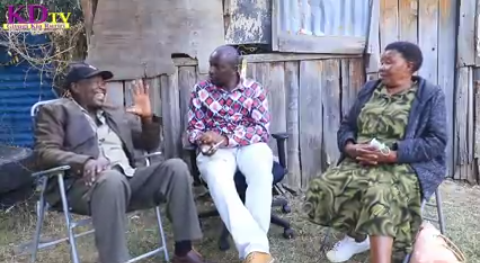 He was sent for surgery, and it was successful except that he lost his ability to speak. He explains that he still had hope even after being told that he had only two days to live.
Doctors had to create a hole in his neck, which he uses to breathe because his system had damaged completely. He was also given a machine which he puts on his neck so that his voice can project.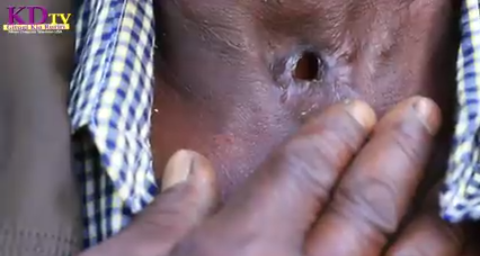 According to him, his life has changed drastically ever since. He says that he has to always cover the hole with a cloth to avoid germs from getting into it. He has no stable income and that he cannot use the machine anymore since it's not in good condition. He is therefore asking for well-wishers to help him raise money for his treatment.