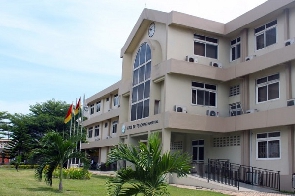 It has come to light that a record number of skilled nurses at the Korle Bu Teaching Hospital, Ghana's biggest referral hospital, have left the facility for greener pastures abroad or in other Institutions within the country.
According to the 2021 Mid Year Report, not only young ambitious nurses are leaving but older highly experienced nurses are also abandoning the hospital for other Institutions within or outside of the country.
The preferred destination for skilled nurses and midwives seeking greener pastures abroad in the United Kingdom (UK) where those professionals are much respected and highly remunerated because of the high demand for the services they render.
The worrying phenomenon is happening at a time of the COVID-19 pandemic when the services of these health professionals are much needed.
The high attrition rate is a major challenge for authorities of the hospital who are doing their bit to retain the workers in the facility. The hospital currently has over seven thousand workers ( 7,079), according to the Director of Human Resources at the hospital.