Obiba Sly Collins Bounces Back With 'Let's Come Together'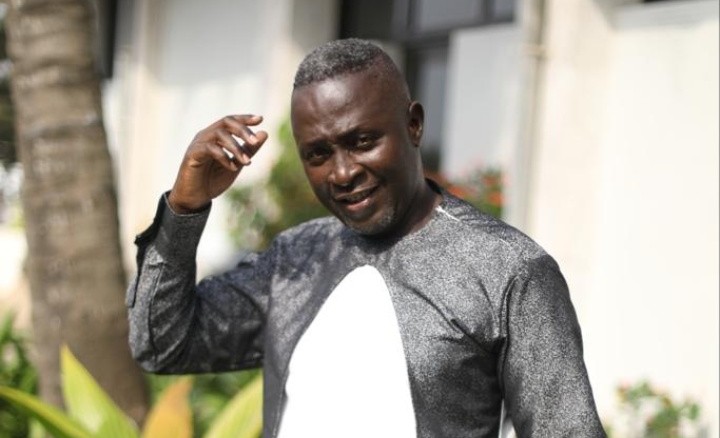 Obiba Sly Collins, a seasoned Ghanaian highlife musician who has worked with a lot of artistes, has officially released a new song titled: "Let's Come Together" to please his fans on both the domestic and foreign markets.
A possible chart-topper and exhilarating song, "Let's Come Together" was produced by Obiba and Abochi, and featured among others, bassist Dan Grahl, guitarist Odikro, and Owura on horns.
The song is available on a variety of download channels and social media. It is appropriate for corporate gatherings of any kind.
It also encourages Africans to show compassion and empathy to everyone, regardless of their tribe, religion beliefs, sex, or language.
In the song, Obiba Sly Collins vents his rage at the tragic, heartbreaking tragedies that have engulfed African nations.
He urged Africans to work together to create jobs for the populace, calling for African unity as a means to aid and promote their well-being.
According to him, Africans have been separated for over 42 decades, and he challenged them in the song to join hands together and work as a team to improve the perception of Africa.
He also urged Africans in the diaspora to come home, invest, and strive to generate job opportunities for Africans.
The song "Let's Come Together" is a must-listen since it is perfect for deep meditation and introspection and speaks to your conscience.
This thought-provoking song has been interpreted in English with highlife and Adowa rhythms so that everyone in Africa can listen to it and comprehend it.
He has frequently released these tracks to serve as a reminder of what we as a people are missing, including love, empathy, and the desire to improve society.
The veteran highlife act has consistently written songs throughout the 1990s that urge Africans to band together and work together to build the continent.
He returned to Ghana in 1994 and released his first album titled "Don't Forget Your Culture", followed by "Yeboa Ghana" album. In 2000 under Universal Records, Sly released his third album "Odo Fantastic" and in 2004 released "Total Unity" under OJEZ Music, a Nigeria-based record label.
He released his fifth album with a peace song in 2008and then in 2012 he released an album with another peace song titled "Peace Election" for the 2012 election in which he featured all the presidential candidates in the song's music video.
In 2015, Sly released another album titled "Voice of Reason" which featured stars like SherifaGunu, Atinka, Kodzi and SudhaParkeler from India.