No local broadcaster was interested in the GPL when we took up the rights – StarTimes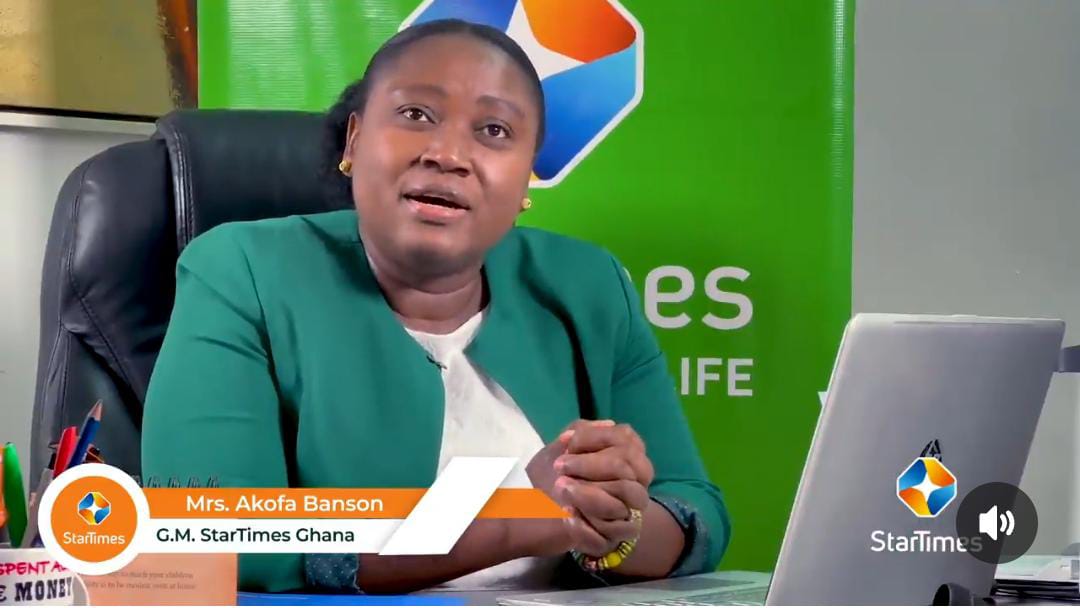 The General Manager of StarTimes Ghana, Mrs. Akorfa Banson recently spoke about the significant role her company has played in revolutionizing the television coverage of the Ghana Premier League (GPL).
In a video shared on the broadcaster's social media platforms, she discussed StarTimes' entry into the Ghanaian football scene in 2016 and shed light on the positive impact their investment has had on the league and its stakeholders.
She said at the time of StarTimes' entry, the GPL had no TV partner or sponsor. The previous TV partner had terminated their three-year deal, citing the league's lack of profitability. Recognizing the untapped potential of local football content, StarTimes decided to invest in the GPL. They took up the rights to broadcast the league and contracted the state broadcaster, paying them to produce live games for television.
Mrs Banson said StarTimes went beyond their own platform and also provided the state broadcaster Ghana Television with free access to these games, which were aired on GTV, GTV Sports Plus, and eight other free-to-air channels. The goal was to expand the market reach of the GPL and strengthen its business position in Ghana. Previously, only one or two games were available on TV per match day, but StarTimes increased that number to up to four or five games, sometimes even broadcasting games simultaneously.
Mrs. Banson emphasized that many African countries have their domestic leagues on private-owned pay-TV platforms, highlighting examples such as the Tanzanian Premier League, the Kenyan Premier League, and the Ethiopian Premier League.
She pointed out that football rights have become a business, contributing revenue to associations, clubs, and the competition itself, stressing that the notion that domestic leagues should solely be broadcast by state broadcasters is outdated, as evidenced by the English Premier League's rights being held by Sky Sports rather than the BBC.
Acknowledging that no Ghanaian broadcaster or media house initially showed interest in the GPL, Mrs. Banson emphasized StarTimes' commitment to uplifting Ghanaian football. The company invested heavily in production and promotion, spending an average of one million dollars on game production alone per season. They also engaged in extensive promotional activities through various media channels, including radio, TV, and billboards.
Mrs. Banson encouraged stakeholders and Ghanaians to compare the current comprehensive TV coverage of the GPL with the previously limited exposure.
She stressed that StarTimes had brought the league out of a period where it lacked support and associations. She added that the investment made by Startimes in Ghanaian football has played a crucial role in enhancing the GPL's reputation and attracting more viewership and interest.
In conclusion, Mrs. Banson reiterated Startimes' commitment to providing Ghanaians with digital experiences and highlighted their dedication to supporting and promoting local football.
Telling the StarTimes, Ghana Football story. Why invest in the GPL regardless of the vilification? And the impact of the broadcaster in the market value of the GPL currently.@Elikondoh @startimesghana pic.twitter.com/lfyVzAB7UB

— Dickson Boadi (@Boadidickson) July 10, 2023