Niger coup complicates routes for European airlines across Africa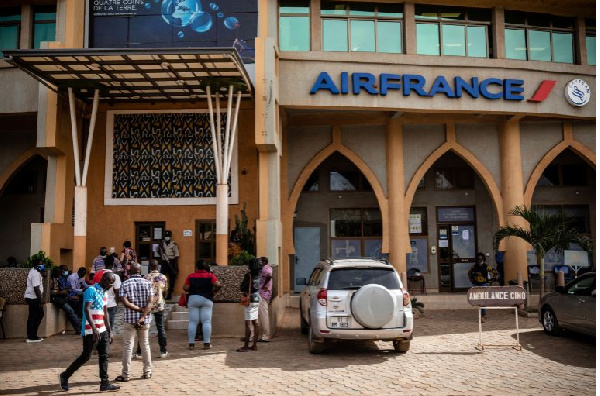 European carriers have reported disruptions and suspended flights across the African continent on Monday after Niger's military government closed its airspace on Sunday.
The military government is bracing for a response from the Economic Community of West African States (ECOWAS) after ignoring its deadline to reinstate the country's ousted President Mohamed Bazoum or face the threat of military intervention.
The disruption adds to a band of African airspace facing geopolitical disruptions including Libya and Sudan, with some flights facing up to 1,000km (620 miles) in detours.
"The closure of Niger's airspace dramatically widens the area over which most commercial flights between Europe and southern Africa cannot fly," tracking service Flightradar24 said in a blog post.
Air France has suspended flights to and from Ouagadougou in Burkina Faso and Bamako in Mali until August 11, the company said on Monday, with longer flight times expected in the West African region.
A spokesperson added that Air France expected longer flight times from sub-Saharan hub airports and that flights between Charles de Gaulle Airport in Paris and Accra in Ghana were set to operate non-stop.
But aviation analyst James Halstead said that airlines would mostly have to find alternative routes and difficulties should be limited given the small number of African air connections.
"I'm not sure this is a huge disruption … it will affect routes from Europe to Nigeria and South Africa and probably from the Gulf to Ethiopia to West Africa," he said.
Spokespeople for Lufthansa and Brussels Airlines said that flight times could be between one-and-a-half and three-and-a-half hours longer for rerouted flights.
In an emailed statement to Reuters news agency, British Airways said it "apologised to those customers affected for the disruption to their journeys", and said it was working hard to get them on their way again as quickly as possible.
Source: aljazeera.com