A Ghanaian woman with two children was discovered fatherless in what is thought to be ritual k!lling.
Nana Ama, a 30-year-old Ghanaian mother, was discovered dead in a bush near Sehwi Bekwai in the Western North Region.
DOWNLOAD PRESS RADIO APP BELOW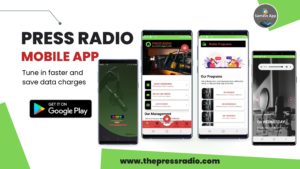 She was discovered in an unfinished building in a bush without her head, implying that her death was a ritual killing.
Nana Ama left behind two lovely children, and her family is still searching for the culprit.
Her friends and family have since taken to social media to share a video compilation of some of her most beautiful moments on Earth.
This is a way to mourn the loss of a loved one who has mysteriously left this world.
Source: Michael Agyapong Agyapa