In exactly one month, Nigerians will be heading to the polls for the 2023 general election. The 2023 presidential election is unique in the history of the democratic dispensation in the country, with the emergence of two strong political parties, making it a 'four-horse-race,' and the urgency to elect a visionary and pragmatic leader devoid of corruption, ethnic and religious favoritism to save the country from impending collapse and turn around the economy that has gone almost comatose.
Unlike the previous six election cycles (1999, 2003, 2007, 2011, 2015, 2019), where Nigerians had only two strong political parties to choose their presidential candidates from, the 2023 presidential election changed with the emergence of additional strong presidential candidates — Peter Obi widely referred to as the 'third force' and Rabiu Kwankwaso referred to as the 'fourth force.'
Some Nigerians even believe that Peter Obi of the Labour Party is no longer the third force but the leading force that has made other parties much more uncomfortable. The political atmosphere is tense and iffy, with loads of conspicuous and covert activities happening throughout the country. The country is witnessing pockets of verbal and physical attacks between political opponents, despite the "peace accord" signed by the contenders. There is palpable fear in society.
Even INEC, the political umpire, is not left out in the attacks against its facilities and workers. INEC is also fraught with other issues ranging from accusations of trying to scuttle the chances of having a free, fair, and transparent election, to accusations of its officials colluding with some persons in the manipulation of voter registers. Its officials have also been accused of mishandling permanent voters cards and even turning blind eyes to some of the activities of the political parties that are contrary to some sections of the electoral act and inimical to a peaceful and transparent election.
Despite all the transgressions happening, electorates unlike in the previous elections are now more interested, prepared, willing, and poised to cast their votes, with the hope of changing the depravities, poor leadership, prebendalism, and obnoxious issues that are retrogressing the most populous black nation on Earth.
In all, Nigerians, more than ever, are now discerning and knowledgeable on what the country needs from its leaders to move forward, develop economic sustainability, compete favorably amongst other nations, and take its rightful place. The electorates, armed with their weapons (voter's cards), are looking forward to February 2023 to cast their votes in the most important of all elections – the presidential election.
Eighteen candidates are vying for the office of the president, but four candidates are adjudged as the front-line candidates based on the number of followers, popularity, and opinion polls.
We take a look at the profiles, achievements, and chances of victory of the four leading candidates – Peter Obi, Bola Tinubu, Atiku Abubakar, and Rabiu Kwankwaso.
Peter Obi (Labour Party)
Born on July 19, 1961, Peter Obi is a businessman, politician, former Bank Chairman, and former Governor of Anambra State. Born in Onitsha, Anambra State, Obi attended Christ the King College Onitsha (secondary school) and the University of Nigeria (B.A. Hons in Philosophy). He attended executive business programs at Lagos Business School, Harvard Business School, London School of Economics, Columbia Business School, International Institute for Management Development, Kellogg School of Management, Northwestern University, Said Business School of Oxford University, and Judge Business School of Cambridge University.
He contested in the Anambra state governorship election under the All Progressive Grand Alliance (APGA) party in 2003, but his opponent, Dr. Chris Ngige of the Peoples Democratic Party (PDP) was declared the winner. After a painstaking court litigation that lasted for nearly three years, the Appeal Court declared Obi the winner of the election, and he assumed office on March 17, 2006.
Bola Tinubu (APC)
Affidavits and other documents that he presented to INEC indicated that he was born on March 27, 1952. Tinubu is a politician, a former Governor of Lagos State (1999 – 2007), and a former Senator for Lagos West. He attended St John Primary School, Lagos, and Children's Home School, Ibadan. He moved to the United States in 1975, where he studied at Richard .J. Daley College, Chicago, and Chicago State University, where he graduated with a BSc. in Accounting in 1979.
He worked for American companies, including Arthur Andersen, Deloitte, and Haskins, before he returned to Nigeria in 1983, where he joined Mobil Oil Nigeria.
Atiku Abubakar (PDP)
Atiku was born on November 25, 1946. He is a Nigerian businessman, politician, and two-term Vice President of Nigeria (1999 – 2007). He attended Jada Primary School, Adamawa Provincial Secondary School, Nigeria Police College (briefly), and the School of Hygiene in Kano State. He graduated with a diploma in law from the Ahmadu Bello University Institute of Administration. In 2021, he earned a Master's degree in International Relations from Anglia Ruskin University, United Kingdom.
Atiku worked in the Nigeria Customs Service for twenty years and retired in April 1989 as the Deputy Director. He ventured into a full-time business with interests in real estate, agriculture, commodity marketing, and logistics (Intel's Nigeria). He is the Founder of the American University of Nigeria.
He began politics in the early 1980s. On May 29, 1999, he was sworn in as the Vice President of Nigeria to President Olusegun Obasanjo. His second term as the Vice President was marked by a sour relationship with President Olusegun Obasanjo. He fell out with Obasanjo, Joined the Action Congress of Nigeria (ACN) in 2006, contested for the presidential seat under the Party, and lost to Umaru Musa Yaradua of PDP.
After the 2007 election, he left ACN and returned to PDP. He contested for the presidential ticket of the PDP and lost in the primaries to Goodluck Jonathan. He left PDP again with his associates and joined in the formation of APC. He lost the presidential ticket in the primaries to Muhammadu Buhari. He returned to PDP again and won the PDP ticket for the 2019 presidential election, which he lost to Muhammadu Buhari of APC. He has unsuccessfully run five times (1993, 2007, 2011, 2015, and 2019) for the office of the President of Nigeria. Atiku again won the PDP presidential ticket for the upcoming 2023 General Election.
Rabiu Kwankwaso (NNPP)
Rabiu Musa Kwankwaso, born on October 21, 1956, in the Kwankwaso village of Kano State, Nigeria, is a former Civil Servant and Governor of Kano State (1999 – 2003 and 2011 – 2015).
He attended Kwankwaso Primary School, Gwarzo Boarding Senior Primary School, Wudil Craft School, Kano Technical College, and Kaduna Polytechnic. He attended postgraduate studies at the Middlesex Polytechnic and earned a Master's degree in Water Engineering from Loughborough University of Technology, United Kingdom. He earned Ph.D. in Water Engineering from Sharda University, India.
He worked for seventeen years in the Kano State Water Resources and Engineering Construction Agency. In 1992, he joined politics under the platform of the Social Democratic Party and was elected a member of the House of Representatives and subsequently, a Deputy Speaker.
He joined PDP in 1998 and was elected the governor of Kano State (1999 – 2003). He lost his second tenure bid in 2003. President Obasanjo appointed him a special envoy to Somalia and Darfur. He was appointed Minister of Defense (2003 – 2007) by President Obasanjo. Late President Umaru Musa Yaradua appointed him a board member of the Niger Delta Development Commission. He won his second term as the Governor of Kano State (2011 – 2015). Alongside five other State Governors, Kwankwaso left PDP and defected to APC. In 2014, he contested the APC presidential primaries and lost to Muhammadu Buhari. He contested and won the Kano Central Senatorial Zone (2015 – 2019). He defected from APC to PDP alongside 14 serving Senators on July 2018 and contested the PDP presidential primaries on October 2018, where he placed fourth, losing to Atiku Abubakar.
On February 2022, he left PDP and formed a political movement to wrestle power from the two major parties APC and PDP. He adopted the New Nigeria Peoples Party as his political platform and became the national leader, from where he was elected as the flag bearer in the forthcoming 2023 presidential election.
Corruption Controversies
Out of the four leading candidates, Peter Obi remains the only candidate and the only former governor since 1999 without any corruption allegations.
Corruption allegations were leveled against Kwankwaso in 2015 by the Kano State Workers and Pension Group in a petition filed to the Economic and Financial Crimes Commission (EFCC). He was invited by the EFCC in September 2021 for corruption relating to the misappropriation of N 10 billion ($21m) pensions fund during his tenure as Kano State Governor.
While in the United States, Tinubu's unusually high income became suspicious and attracted investigations by the Federal authorities. His assets were frozen in 1993, stemming from a court case indicating that the American government had 'probable cause' to believe that proceeds of heroin deals were deposited into his bank account. He later settled with the government to avoid a jail term by forfeiting $460,000. Court documents and reports on the case revealed that Tinubu was a bagman to two Heroin dealers in Chicago in the early 1990s.
Also, there are controversies over his age, educational qualification, birth, and state of origin. Some reports say that he is from Osun state and not Lagos state, with a different family name. The discrepancies in his certificates showed that the documents he submitted in 1999 before his election as Lagos State governor falsely indicated that he attended Government College Ibadan. Also, his certificate from Chicago State University had 1954 as his birth year instead of 1952. What is more, he is unable to State his Primary School and Secondary School in the document he submitted to INEC for the 2023 presidential election. To date, he is unable to name even one of his classmates at the primary and secondary school levels.
He is accused of having a self-centered grip on the political affairs of Lagos state. He has severally held the upper hand in the election of all the governors that came after him. His domineeringness has made him fall out with some of the past Governors of the State. In 2015, his fallout with Governor Ambode Akinwumi caused Ambode to lose the Party's governorship ticket for a second term bid. Tinubu is accused of having a grip on the revenue of Lagos State through a proxy firm that collects internal revenue on behalf of the state.
William Jefferson of America, Atiku Abubakar, and his wife Jennifer were implicated in international bribery scandals.
Ethnic and Religious Controversies
Religion and ethnic affiliation have remained strong issues in the politics of Nigeria. Christianity and Islam are the two main religions that have played a key role in the political space in Nigeria. With over 500 ethnic nations in Nigeria, the Federal Character Principle enshrined in the Constitution of the Federal Republic of Nigeria makes it constitutional for political and government offices and positions to be evenly distributed amongst the religions and ethnic nations to uphold equity, peace, and unity of the country.
Peter Obi, a Christian from the South-East Zone of Nigeria, chose a Muslim from North-West Zone (Dr. Datti Baba-Ahmed) as his running mate. The duo has focused on campaigning on relevant issues and not tilting toward religious and ethnic sentiments. Peter Obi has consistently said, "Do not vote for me because I am Igbo. Do not vote for me because I am a Christian. Christians or Muslims don't buy bread cheaper and no tribe buys anything cheaper."
Unfortunately, the other candidates are sometimes whipping up ethnic sentiments, and they are enmeshed in ethnic and religious bias.
Bola Tinubu who is a Muslim created a massive controversy when he selected another Muslim from the North as his running mate. When asked, he said he is strategically looking for someone capable of winning the election to boost his presidential ticket. His response elicited more backlash and condemnations all over the country. His attitude and comments explicitly indicate that he believes that no Christian in the North is credible and able to win elections.
He further caused another bad taste when he went to a town hall meeting in Abeokuta and voiced the now popular phrase "Emi Lo kan" meaning "it's my turn." He told the audience in Abeokuta that 'it's his turn', invariably wooing the Yoruba nation to vote along the ethnic line and the Muslims to vote along the religious line. His comments and the Muslim-Muslim ticket are still causing more ripples in his frantic efforts to repay the irreparable damage and gain the support of Christians. He allegedly hired some persons that dressed in church robes as Christian bishops and attended his unveiling as the APC flag bearer. Unfortunately, a few days later, videos started circulating where some of the 'fake bishops' complained about not getting their appearance fee.
Atiku Abubakar, while responding to questions from the Northern Elders Forum in an Interactive Session in Kaduna State, told his Northern audience that 'a Northerner needs a fellow Northerner, not an Igbo or Yoruba candidate. Only a Northerner understands a Northerner.' His comments received wide condemnation.
Rabiu Musa Kwankwaso who is a Muslim from North-West, during a live television interview, said that no Igbo man can win the election. Northern electorates cannot vote for an Igbo man but a fellow Northerner. His comments have met backlash and widespread condemnation.
Political Outlook and Prospects
Peter Obi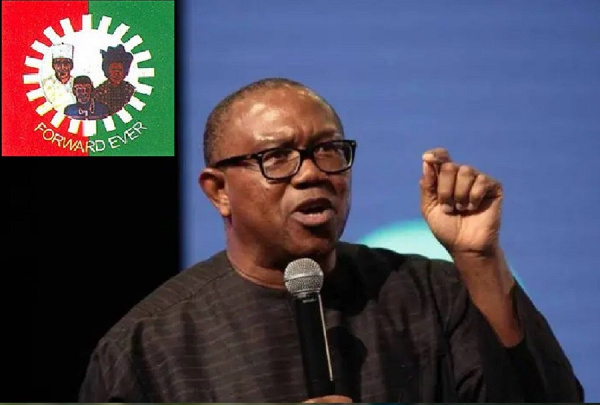 Peter Obi, who is seen as a weak candidate, suddenly changed the political dynamics in the country. His emergence as the Labour party flag bearer has awakened the consciousness of the Nigerian populace. The sudden massive increase in the number of persons that registered for their PVC immediately after he emerged as a presidential candidate, till the end of the voter registration, is attributed to his emergence and the message of hope that he spreads to the nook and cranny of the country. Youths and elderly citizens are once again having hope that through his victory in the election, Nigeria will have a new positive direction geared towards reviving the ailing economy, curbing insecurity, and tackling other challenges with good results.
His campaign has centered on competence, commitment, trustworthy character, sincerity, unity, restructuring, prudent spending, reducing the cost of governance, security, education, production, and adequate women representatives in political offices. His first outstanding mantra, "moving Nigeria from consumption to production," is an unprecedented ideology that has sparked interest and awakened the consciousness of Nigerian electorates. His second outstanding mantra, "Go and verify," alludes to his past political records, where he governed Anambra State for eight years without any corruption, allegation, or litigation. He moved the state from the worst in education to the best and won the best-secured state in his tenure, with other enviable achievements capped with the saving of over N75 billion in the state accounts. Till today he is the only state governor since 1999 that left office without any debt, borrowing, or corruption allegations and the only governor that left money in a State purse; when others are leaving their state in huge debt. He has continually said that it is better for him to be impeached than to give a bribe to anyone.
The Obi-Datti Campaign Organization has gained more massive support from the Nigerian populace than other parties. The party supporters all over the country have consistently organized rallies in different states with massive crowds. The supporters known as "OBIDIENTS" are campaigning vigorously. While other parties are paying to mobilize supporters to campaign for them, Labour Party supporters are contributing their money to campaign for their candidate.
Political opponents have tried several ways to undermine the chances of the Labour Party. Some speculated that the Labour Party has no structure. Whatever that means, is dependent on the way you interpret it. Some said that the Party has no physical offices in some local areas, no serving Governor, Legislature, or any elected political office holders that will boost its chances. However, the Labour Party has constantly countered it, stating that the millions of poor, hungry, and neglected Nigerians are the Party's structure. The Party constantly states that they aren't relying on 'old parties' structures of criminality, fund embezzlement, election rigging, corrupt systems, and corrupt political office holders.'
However, Peter Obi and Labour Party still have more work to do to make the Party and its candidate known in remote areas, mostly in the Northern States where it is perceived to be weak and unknown. Labour Party has no State Governor and House of Assembly members, which many see as a serious setback for its chances at the polls.
Tinubu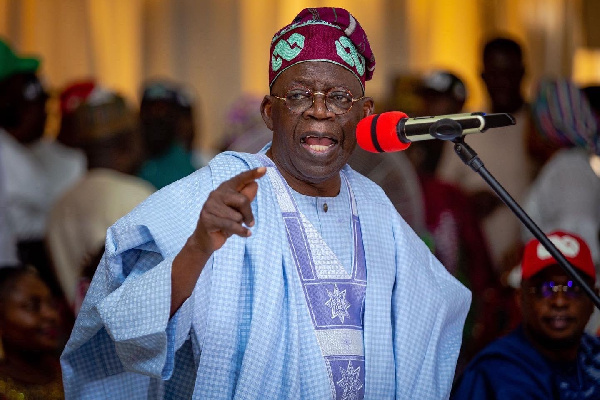 The Muslim-Muslim ticket, the 'Emi lo kan' controversy, and the series of gaffes he has displayed on different campaign grounds are impacting negatively the Party's success at the polls. Prominent personalities in the party, have decamped to opposition parties in rejection of the Muslim-Muslim ticket and other unresolved internal issues. He has spoken incoherently at different political gatherings, raising doubts and questions about his physical and mental state of health. While addressing party supporters in Imo State, he said, "This town hall different from bala blu, blu blu, bula ba". Till today Nigerians are still trying to decipher the new words he created.
In a campaign in Plateau State, he wanted to say God bless APC but said "God bless PDAPC," a nonexistent political party. In a campaign rally at Ebonyi state, while criticizing the PDP administration for mismanaging the $16 billion contract for electric power, Tinubu said, "They don't know that high tension is a super highway; they could not even make a down payment for a roasted corn."
A viral video showed where at a campaign rally, he was unable to climb a few stairs of the campaign podium, and his aides had to pull him up. Many Nigerians are increasingly having doubts about his mental capability to run the affairs of the country. Nigerians are also questioning the source of his wealth, which neither he nor his spokespersons have explained clearly to Nigerians.
His recent meeting at the Chatham House also caused mixed reactions in Nigeria. Some Nigerians are not impressed that a presidential candidate couldn't respond to most of the questions addressed to him. Instead, he shifted the responsibility to his associates, prompting Nigerians to feel that he is not yet prepared for the job of president. Also, his acceptance to attend live TV interviews with foreign media houses outside the country, while shunning the media organizations in Nigeria, is raising concerns that he is avoiding Nigerians from asking him questions about pertinent issues concerning the country.
Having played a key role in the formation and victory of the current APC administration, most Nigerians, if not all, are unhappy with him for his role in the administration that Nigerians have adjudged to have failed in uniting, securing, and developing the country better than when they took over power.
Nevertheless, the APC presidential candidate is feeling strong and confident of his victory, relying on the perceived advantages of the party over its opponents, including the often touted 'party structure' of 21 State Governors, the highest number of Senators and House members at the National Assembly, high national spread of party supporters, and the power of a ruling party.
Atiku Abubakar
Atiku is not having the best of times among the presidential candidates. His party is heavily enmeshed in deep internal crises since the presidential primary that was held on May 28, 2022. A group of five State Governors known as the G5 is consistently waging war against the party's leadership over some issues. The G5 Governors, seen as 'inside opposition', are threatening to work against the party at the presidential poll if some identified issues bothering on fairness and equity are not resolved.
The actions of the G5 Governors are causing setbacks for the party, and Nigerians are wondering that if Atiku cannot unite the Party (PDP), how then can he unite the entire country that has divided so much than ever before, along ethnic, religious, and regional lines since the past seven years of the Buhari administration. Some Nigerians are not happy, and not looking towards PDP and its candidate (Atiku) because of the party's 16 years of administration (1999 – 2019), which failed to change the fortunes of the country.
Atiku is also making incoherent thoughts and speeches on campaign grounds. Like the APC, PDP is feeling strong and confident of victory at the presidential poll, relying on the often touted 'party structure' of 14 State Governors, a good number of Senators and House members at the National Assembly, and the high national spread of party supporters.
Rabiu Kwankwaso
Aside from his unwarranted ethnocentric comments against the Igbo race, which portray him as an ethnic bigot, his political activities are largely rooted and felt only in the Northern region of Nigeria, mostly in the North-West Zone. Despite picking a Christian Vice President from the Southern Zone, NNPP and its candidate (Kwankwaso) are not felt in any state in the three southern zones (South East, South South, and South West). However, vying for the presidential seat through NNPP, he is somewhat perceived by some persons as an ideal candidate, because he has distanced himself from the two parties (APC and PDP) that some Nigerians refer to as 'Leviathan and Behemoths' that have kept the country undeveloped for the past 24 years (1999 – 2023) of the democratic dispensation in the country
Opinion Polls and Surveys
Several opinion polls were conducted in 2022 to gauge the electorates' support for their preferred candidates, out of which Peter Obi (Labour Party) has remained atop the other candidates.
The first poll from ANAP Foundation (ANAP/NOI poll) indicated that Peter Obi of the Labour Party would win the presidential election if conducted at the time of the poll: Peter Obi (LP) with 29%, Bola Tinubu (APC) with 13%, Atiku Abubakar (PDP) with 13%, Rabiu Kwankwaso (NNPP) with 3%. However, Undecided Respondents (32%) while 15% refused to disclose their preferred candidate.
The survey, from Market Trends International (MTI), placed Peter Obi as the preferred choice of the respondents, with a 44% lead.
The analysis from Bloomberg stated that Peter Obi has a clear 72% lead ahead of Bola Tinubu (16%) and Atiku Abubakar (9%).
Economist Intelligence Unit (EIU) predicted Bola Tinubu of APC to win the presidential election.
The second poll from ANAP Foundation (ANAP/NOI poll) indicated that Peter Obi (LP) led the poll with 23%, while Bola Tinubu (APC) followed with 13%, Atiku Abubakar (PDP) with 10%, and Rabiu Kwankwaso (NNPP) with 2%. However, the poll recorded (29%) Undecided Respondents and 23% of respondents that refused to disclose their preferred candidate.
Another issue of great concern is the vigor and vitality of the candidates. The past seven years of the administration of the incumbent President have been marked with constant medical trips to advanced countries using the dollar as against using Nigerian medical facilities where the Naira is accepted, which has contributed much to the foreign exchange issues in the country. Nigerians look forward to a youthful candidate with good health and strength to handle the tedious duties and responsibilities. There are increasing concerns about the age and health of Atiku Abubakar and Bola Tinubu, who are in their twilight age, coupled with their frequent medical trips abroad and their incoherent thoughts at campaign grounds.
As Nigerians gradually count down to February 25, 2023, to march out and cast their votes, the political space remains uncertain and more charged each day the election date draws near. Some political observers predict a likely election tie and run-off for the two top candidates. It is uncertain who will emerge as the President, but one thing which is certain is that come February 25, 2023, Nigeria will get a new President of the Federal Republic of Nigeria.
Source: face2faceafrica.com