"The Historical Asset Appraisal Specialist and Public Relations Officer for Our African Sector will be an ideal place for King Oyanka as he will be the prophet of our legacy asset exotics and banking methods that will be edified within my scope of powers here to assist in the movement of the prophesized legacy asset rebalance of the world", part of appointment letter reads as written by the newly appointed International Director of African Affairs, Nii Adama Djata.
His Royal Majesty Nii Ayitey Anumle Oyanka (King Oyanka) Who is a Royal Traditional Ruler and Leader for Tunma Royal Dynasty of Ga State and Decendant of Royal Amazons Warriors of Benin Kingdom Founded By Queen Tassi Hangbe in West Africa before this appointment was Appointed as Ghana Director for Dubai based institutional bank and longstanding history.
King Oyanka also Represents the world human rights Council for Africa and Ghana and Founder of Council of International Chambers of Commerce for Ghana and West Africa. King Oyanka is also the Chairman of Anamase Royal Alliance Council of Akyem Bosome Kingdom Traditional Area in the Estern Region of Ghana .
King Oyanka who is also a trustee of Mufakir Tahid Trust In America ,defined as stated in previous articles when he was appointed, as a royal exchange post and private banking association. To elaborate: German Gold Bonds, Yellow Dragon Banknotes, Golden Guns, Zimbabwe gold bars in trunks, German Bond Boxes, and all other varying forms of historical and cultural assets from around the world that have been overlooked in the past as having formidable value to humanity and indigenous people will now be taken into consideration with the inception of this new division of the bank's African Affairs Sector..
Now, with current publicity of a King Oyanka being appointed into the bank to deal specifically with historical legacy assets, the gateways will open quickly in Africa as they are very forward thinking on these things.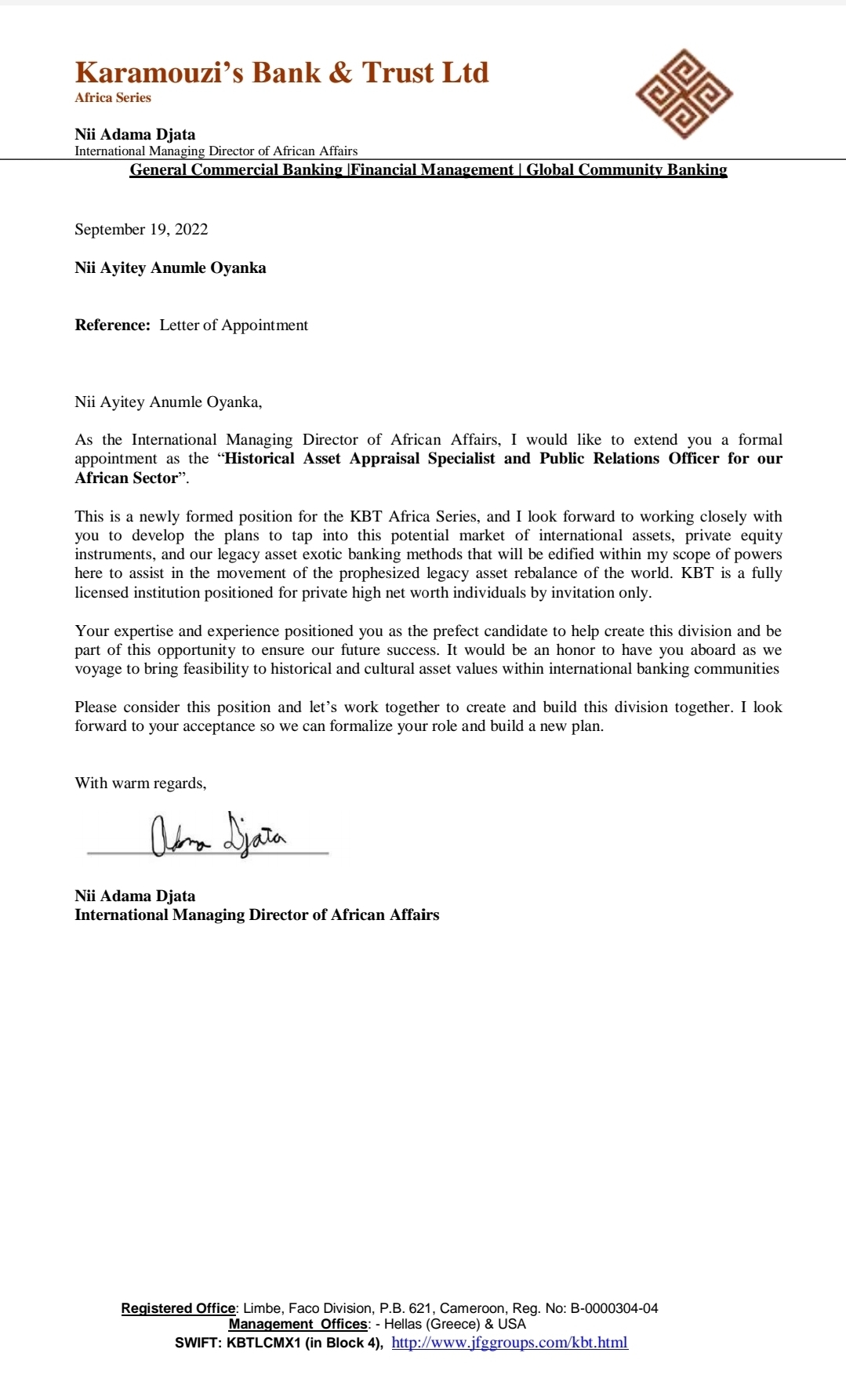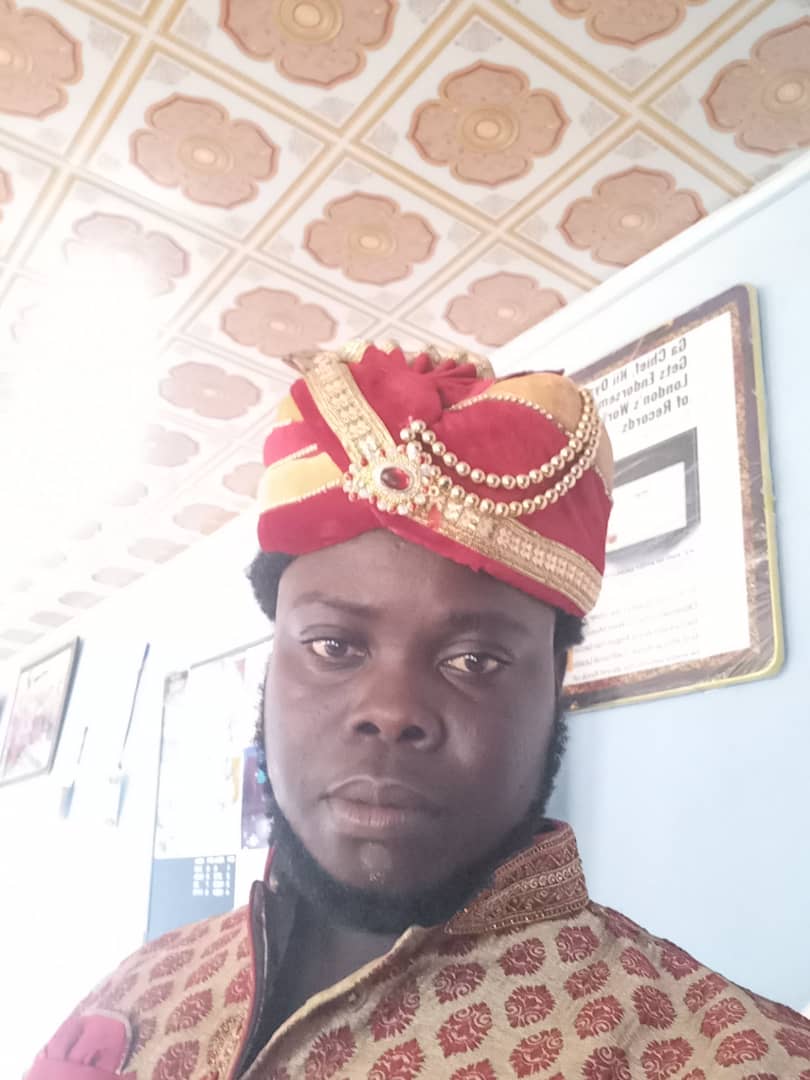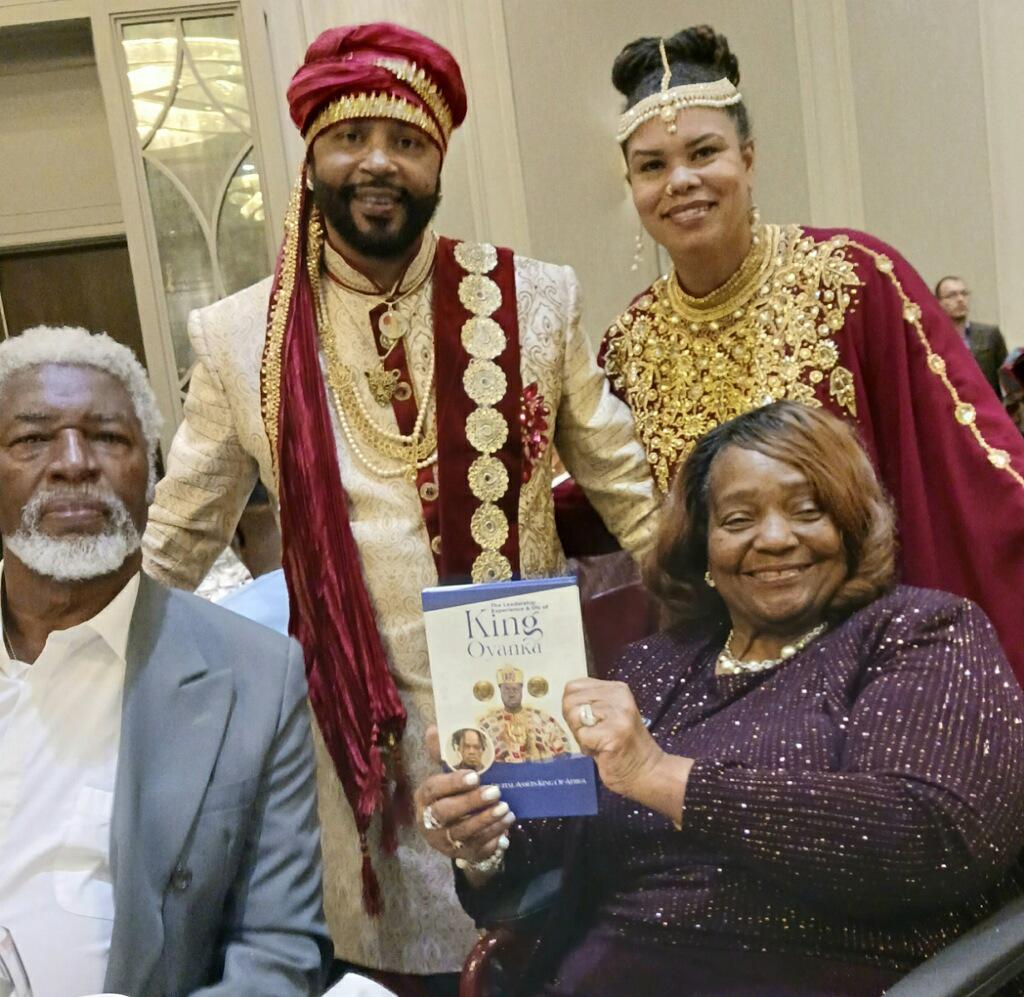 He will also communicate with the African press to ensure proper communication of the legacy asset projects to solidify the pathway and reference for counterparty banks to ensure present legitimacy, Part of the letter reads.   "Including the implementation of the recently minted, "GLU Banknotes" of Anamase and Abola Piam Kingdoms in which this appointment has marked the one year achievement of the Minting of this Ancestral Banknote."