How Black Sherif described his future in the music industry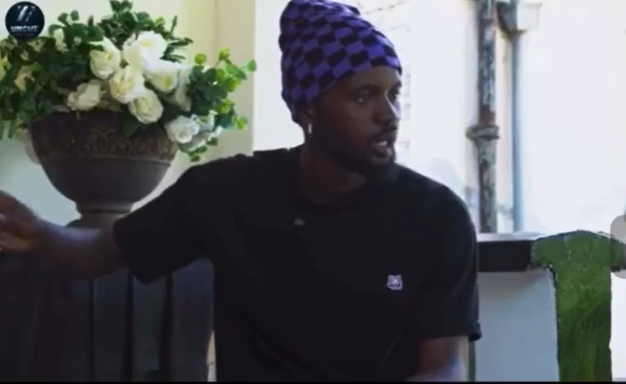 Sounding elated about his steady progress in the music industry, Artiste of the Year and one of Ghana's Afrobeats exports, Black Sherif, says fans should expect more immersive and soul-touching music from his label in the years ahead.
He says his future is "rich in artistry" as different gates of ideas keep popping up "sonically and visually".
Speaking to CNN's Larry Modowo on the African Voices Programme recently, the 21-year-old said he chose to abandon other interests to focus solely on his music career after high school.
"I was building interests in so many things, growing up I had interest in playing football, I dashed them all away. I just knew right after high school I'm going hundred percent (into music) so after high school, 4th June 2019, I started making music heavily," he recalled.
Describing most of his songs as "modern highlife with reggae influences," 'Blacko' explained that his parents' love for music somewhat contributed to his dexterity in putting together resounding lyrics and rhythms.
"The first time I met my dad, he put me on reggae and that feeling was different. My mother loves Alpha Blondy and Adane Best so that built my taste and interest in music," he stated.
The Afrobeat singer who released his debut album "The Villain I Never Was," in 2022, said he decided work "solo" on that project as he had "a lot of things to talk about."
With huge following and collaborations with other musicians including Sakordie on the song: "Country Side," Kweku Frimpong, however, expressed "shock" at his global appeal over the years.
"In Konongo Zongo where grew up, it was just my household that knew I could sing and make music and now it's outside and overseas. My first show in London, a month after my album, they sang every word A-Z," he said with hand gestures.
'Blacko' admitted that his swift popularity was overwhelming, nonetheless, he said: "I am the leading actor in my life so I try to do what is best for me."
"My feelings are my art. When I am crying I make music when I am happy I make music when I am confused, I make music," he stated, adding that life experiences shape his perspective and the type of music he records.
Source: GNA