The Planning Committee for the 2022 Asogli State Te Zã (Yam Festival) has formally announced the activities lined for this year's celebration.
The festival which is celebrated by the people of the Asogli State of Ho and its traditional communities is returning two years after it was suspended due to the outbreak of the Covid-19 pandemic.
This year's festival according to the Chairman of the Planning Committee and the Paramount Chief of the Takla Traditional Area, Togbe Ayim Adzokoto II will commence on Saturday, August 6, 2022, with 'Rediscovering Adaklu Mountain.'
The theme for the celebration is "Let's Eschew Greed, Unite for Peace, Development, and Prosperity."
Touching on the theme at a press briefing at the Asogli State Palace on Thursday, Togbe Ayim Adzokoto II explained that the theme is carefully chosen to reflect the rising ills in Ghanaian society which will focus on awakening the consciences of the youth of the Asogli State and Ghana as a whole against corruption.
As a result, a day (Sat. 20th August) has been set aside as an Anti-Corruption Day as part of activities to mark this year's Te Zã.
At this event, the youth would be re-oriented on the impact corruption has on the country's development and why it is necessary for them to eschew greed and the desire to get rich quickly.
This event is expected to be graced by the Agbogbomefia of the Asogli, Togbe Afede XIV himself.
Chairman of the Planning Committee, Togbe Ayim Adzokoto II in his closing remarks, urged the sons and daughters of the Asogli to participate fully in the celebration.
"On behalf of the Agbogbomefia, Togbe Afede XIV and the Chiefs, I want to use this opportunity to call on the sons and daughters of the Asogli State -home and abroad to participate fully in this year's celebration," Togbe Ayim Adzokoto urged.
"Again, I want to urge the youth to be modest and decorum in their celebration. They must not abuse drugs or alcohol during this year's festival because we need everyone alive for the development of the area and the country," he added.
Other activities include education on an acquisition of land and property rights also slated for Saturday, August 20, 2022.
The hailing of the new yam (Teyuyru) which forms a very significant part of the celebration will be done on Friday, September 2, 2022.
On Thursday, September 8, 2022, Ewe Chiefs from Ghana, Togo, and Benin will converge at the Volta Serene Hotel for the Summit of Ewe Chiefs.
The Agbogbomefia Togbe Afede XIV, is expected to sit in state at the forecourt of the Asogli State Palace on Friday, September 9, 2022.
CLICK HERE TO DOWNLOAD PRESS RADIO MOBILE APP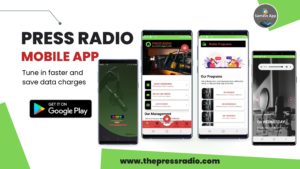 The 2022 Te Zã (Yam Festival) will be climaxed with a durbar of the chiefs and people of the Asogli State at the Ho Jubilee Park on Saturday, 10th September 2022.
Source: Kasapafmonline.com